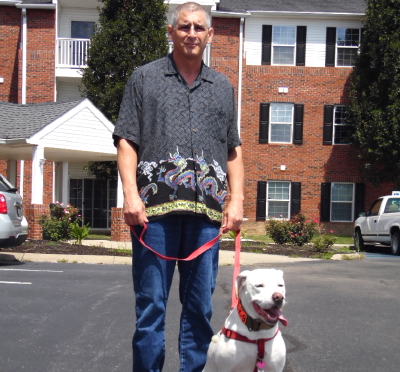 Costen found himself homeless after his housing was condemned with
no money to relocate, shown with dog "Sukie" that relieves PTSD
Fifty-three-year-old Timothy Costen, a long serving US Army veteran, found himself homeless when his longtime residence at the Prichard Hotel was condemned and closed.
Fifty residents of the building were displaced.
Costen, who suffers from Post Traumatic Stress Disorder and is disabled, was homeless for two months, sleeping wherever he could.
"I got put on housing lists, and had little money to start over," he said.
"Finding a new place, coming up with the money, would have been difficult without the helping hand of SSVF. I'm settled again, they took care of the details, a small investment achieving a lot."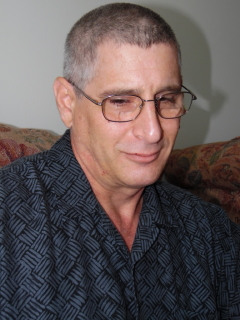 Costen (left) lives with his service dog "Sukie," which helps relieve his stress disorder.
"It was a very trying time, I could feel myself sliding down a dark tube," he said, now comforted that he has a roof over his head.
The Supportive Services for Veteran's Families (SSVF) program in Huntington, which also serves several West Virginia counties, is designed to lift very low-income veteran families out of homelessness and into stable permanent housing.
Through this program Southwestern Community Action and their SSVF program provides comprehensive assistance in the areas of case management, outreach, temporary financial assistance, and referrals to help in obtaining VA benefits.