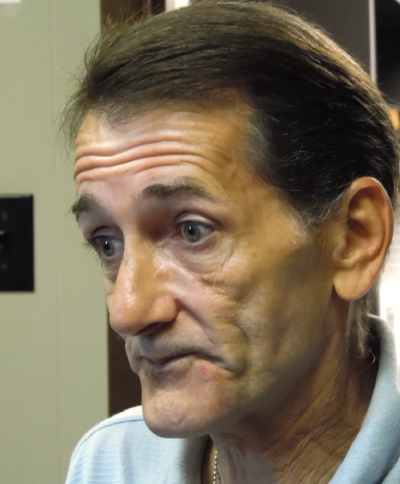 Navy vet Hall homeless after high medical bills
"There are people who care about homeless veterans," said 53-year-old David Hall of Huntington, who said health problems put him deep in debt, causing him to become homeless.
Hall, who has been sober from alcohol for 12 years, is a six year Navy veteran with four years in the reserves.
"I found myself sleeping in my car, after getting eviction and termination notices, and no where to turn," he said.
"SSVF saved me. I thought I was going to have to stay at the homeless mission where I volunteered as a maintenance worker," he said.
Hall worked in heating and air conditioning most of his life, until his health failed.
"I never wanted to use any system, just make it, but I found myself with my last straw," Hall said.
Hall now has housing and is "making it."
The Supportive Services for Veteran's Families (SSVF) program in Huntington, which also serves several West Virginia counties, is designed to lift very low-income veteran families out of homelessness and into stable permanent housing.
Through this program Southwestern Community Action and their SSVF program provides comprehensive assistance in the areas of case management, outreach, temporary financial assistance, and referrals to help in obtaining VA benefits.