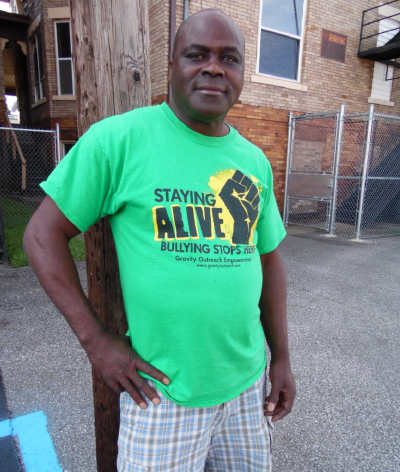 Homeless veteran Blount is a success story
Veteran Moses Blount, 56, spoke about his troubled life with drugs, addicted to crack cocaine and alcohol.
Having gone to prison, he was released on parole in Huntington, and found himself homeless, at times living in a mission.
"When I went to housing agencies, I got put on a list, but SSVF got me a place and a mattress real quick," said Blount.
"I never thought I'd end up homeless and hit the bottoms I have."
"I just could never get enough money to make the deposits for rent and utilities, until SSVF came along. They helped me get bus passes which helped a lot," Blount said.
"Blount is one of the agencies success stories, having moved into housing in 2014," said Thomas Ramey, SSVF Outreach Coordinator
Blount said he had made many mistakes, burdened by many problems, but life is better now.
The Supportive Services for Veteran's Families (SSVF) program in Huntington, which also serves several West Virginia counties, is designed to lift very low-income veteran families out of homelessness and into stable permanent housing.
Through this program Southwestern Community Action and their SSVF program provides comprehensive assistance in the areas of case management, outreach, temporary financial assistance, and referrals to help in obtaining VA benefits.