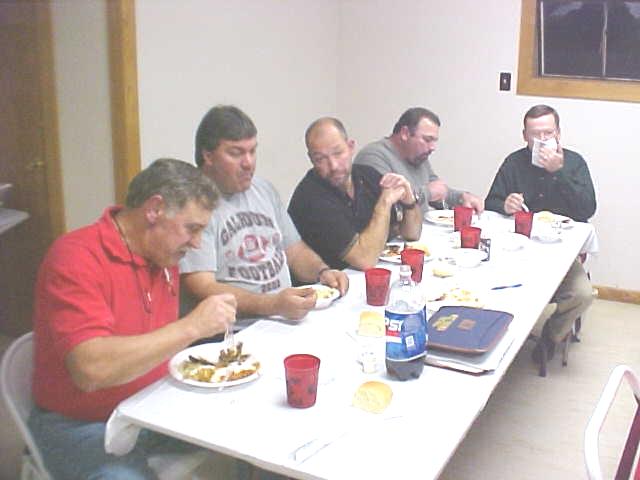 CHS Red Devil coaches (L to R) Buck Stewart, Paul Goodrich, Bryan Stern, Terry Villers and Doyle Hupp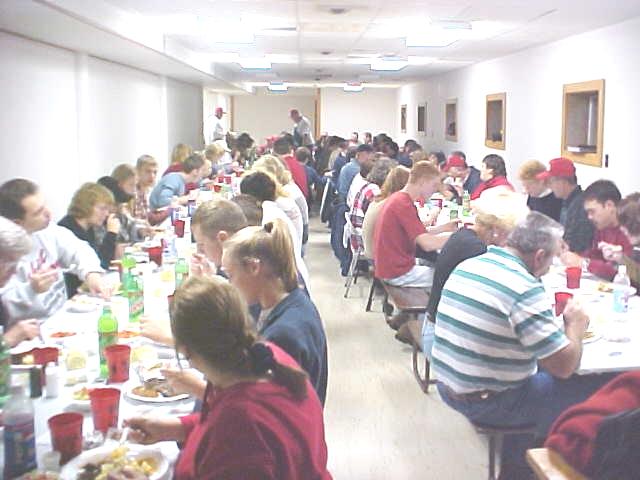 Players, parents and coaches enjoyed steak dinner
The Calhoun High School Red Devils celebrated their "good year" last night at the Calhoun County Park Barn. Players, coaches, parents and supporters enjoyed a steak dinner with all the fixin's, compliments of the Amigos, four passionate CHS alumni who have supported the team in dozens of ways over many years, even in losing seasons.
The Red Devil's completed a winning season, just short of a playoff spot, a season of improvement over a decent showing last year. The players enjoyed the meal, and the coaches took time to salute them.
It was an enjoyable evening for the athletes and their supporters.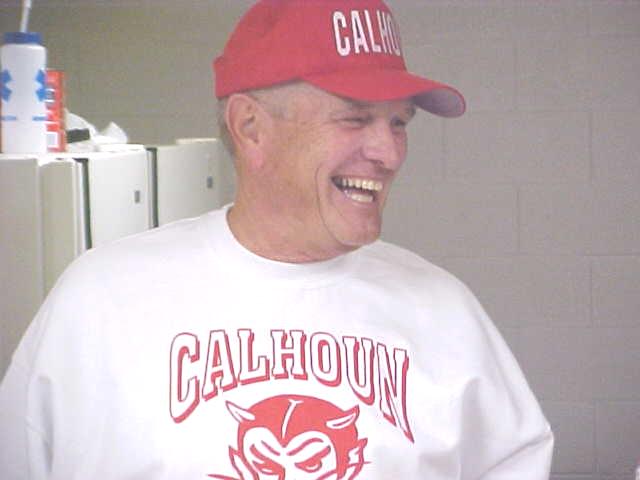 Amigo Junior Smith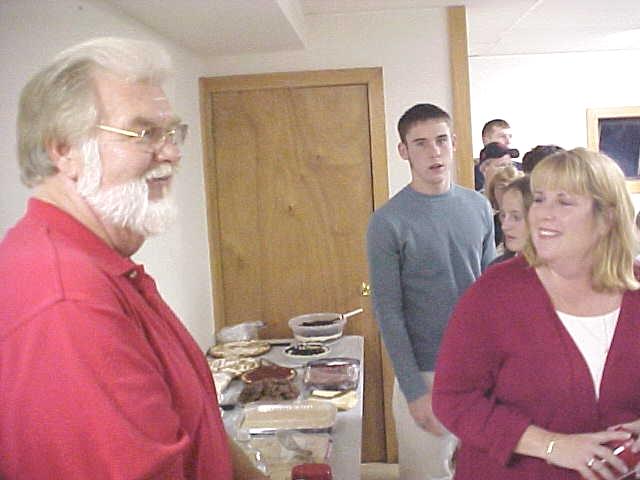 Amigo Loyd Wright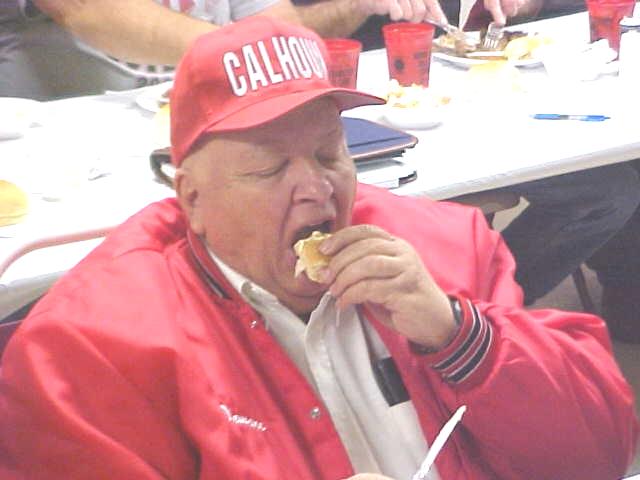 Amigo Dewane Wolverton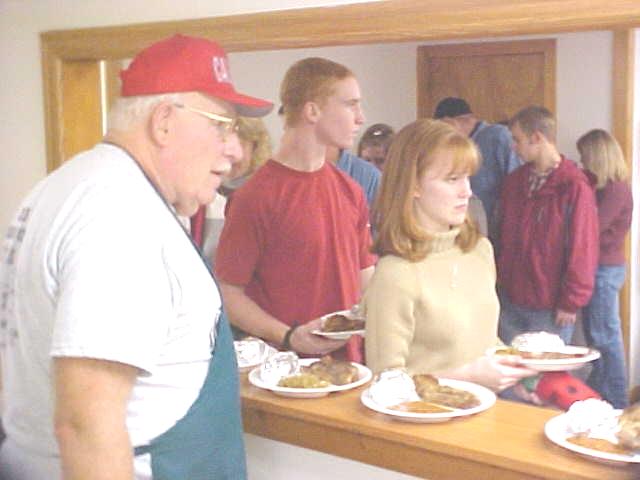 Amigo Lee "Ox" Johnson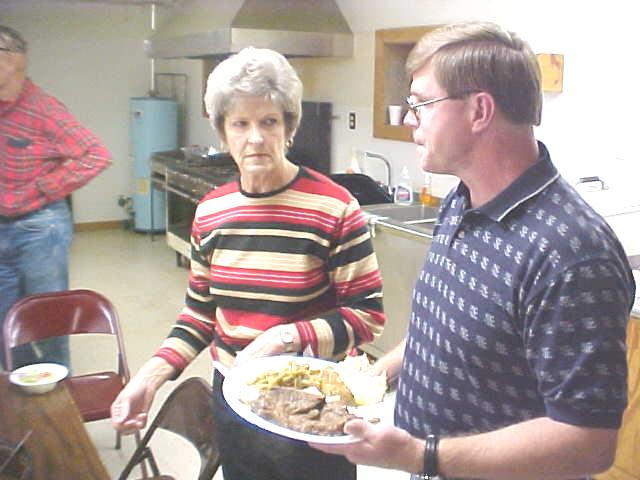 Rick Sampson helps with dinner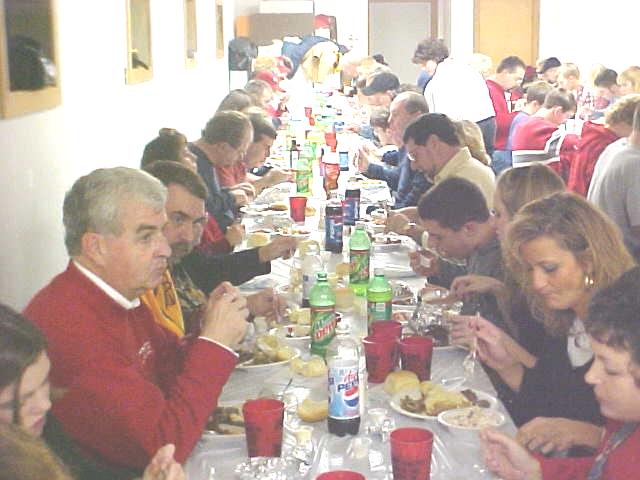 A time for celebration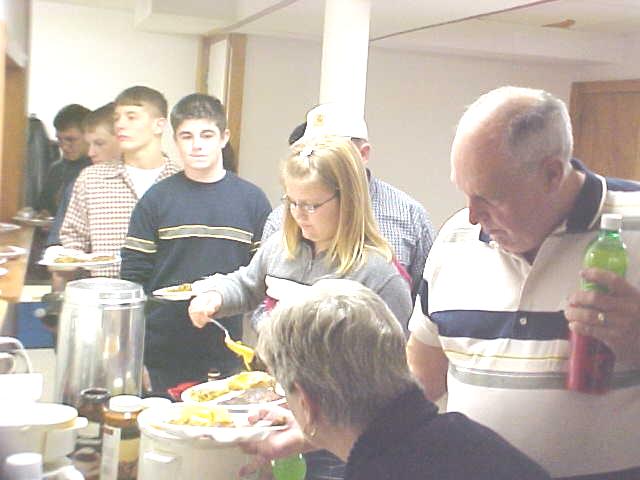 The food was great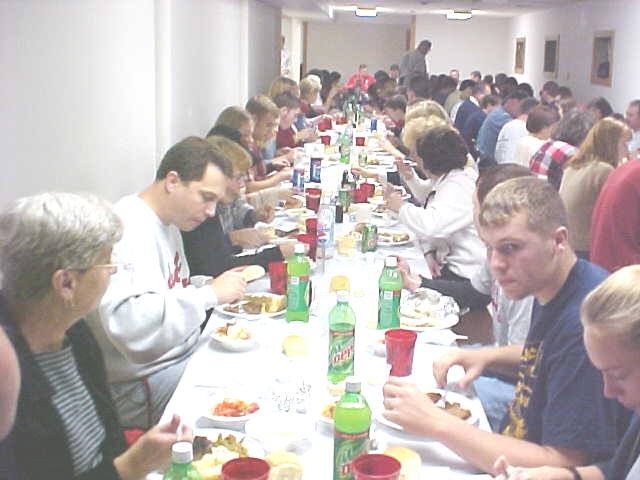 A time to be grateful