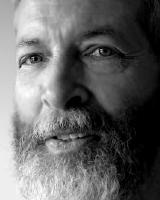 By Tony Russell
taorivertony@gmail.com

When the people had lost their way, their leaders called on them to rise up early and make their way to Wall Street, bearing burnt sacrifices, and to lay their communion offerings at the hooves of the bronze bull erected there.

They invited the people to eat and drink and indulge in revelry, at their corporate sponsors' expense. Men and women alike, giddy with visions of wealth and domination, crowded around to stroke the bull's gleaming scrotum, all the while giggling and joking drunkenly. "This is your god, who brought you up out of the wilderness," their leaders told them. "Let the good times roll!"

To finish reading this column, to see earlier "Of Principalities and Powers" columns, or to post a comment, click on this link ofprincipalitiesandpowers I'd appreciate hearing from you about the columns. You can post a comment below the column on the website, or you can e-mail me directly at taorivertony@gmail.com

If you like a column, consider posting a link on Facebook, your own blog, or any other social media you might use. Your help in reaching more readers would be welcome.