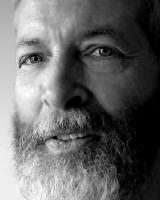 By Tony Russell
taorivertony@gmail.com

RUSH TRANSCRIPT
PRESS CONFERENCE WITH GOVERNOR RICKETTS
LINCOLN, NEBRASKA

Reporter #1: Governor, Nebraska is the latest state to repeal capital punishment, now that the legislature has overridden your veto. You've said you're still going to go ahead and execute the ten people already on death row here. None of the other eighteen states that have done away with capital punishment have executed anyone after their new law passed. Why are you so hellbent on executing people?

Governor: Look at it this way, Chet: if the state's chief executive can't execute, what's the point?

This column is satirical, not a transcript of an actual news conference.

To finish reading this column, to see earlier "Of Principalities and Powers" columns, or to post a comment, click on this link ofprincipalitiesandpowers I'd appreciate hearing from you about the columns. You can post a comment below the column on the website, or you can e-mail me directly at   taorivertony@gmail.com

If you like a column, consider posting a link on Facebook, your own blog, or any other social media you might use. Your help in reaching more readers would be welcome.