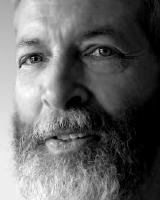 By Tony Russell
taorivertony@gmail.com

The naturalization ceremony at Monticello each 4th of July, where people who have come to the U.S. from all over the world stand and take the oath of citizenship, is a stirring event. Bob thought it would be a feel-good story for these troubled times, and sent me to do a feature this year. "Be sure and get some interviews," he reminded me as I was heading out the door. "First-hand accounts are what make history come alive."

"Sure thing, Chief," I told him. "Patriotic music, a celebration of democracy in action, and heartwarming stories. I could write this in my sleep."

"Ah, so that's why your stories usually sound the way they do," he said.

To finish reading this column, to see earlier "Of Principalities and Powers" columns, or to post a comment, click on this link ofprincipalitiesandpowers I'd appreciate hearing from you about the columns. You can post a comment below the column on the website, or you can e-mail me directly at taorivertony@gmail.com

If you enjoy a column, I'd greatly appreciate it if you would post a link on Facebook, your own blog, or any other social media you might use. I write with the goal of nudging the world toward becoming a happier, more peaceful place, and your help in reaching more readers would be a welcome boost.