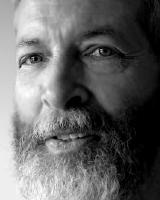 By Tony Russell
taorivertony@gmail.com

I took Kevin to the DMV yesterday to get his learners permit. I'd planned on sleeping in, but Patty roused us at 7. "It could take most of the morning," she said, "and you'll never get the grass cut if you sleep in." She seemed to believe that was a negative.

We got there early, before the doors opened, but two dozen people were already ahead of us. We slowly worked our way toward the front of the line, and were almost there by 10 am. I'd read the sports section of the paper twice, and Kevin stayed busy texting on his phone. But then things took an odd turn.

The lady in front of us had been dragging a box full of files behind her as she moved along, although I couldn't see a strap or rope attached to it. When she finished at the counter and started to walk away, I yelled after her, "Ma'am, you've forgotten your files!"

She turned and looked at me oddly, then glanced at the box. "You're mistaken," she said. "That's not mine." And she left.

To finish reading this column, to see earlier "Of Principalities and Powers" columns, or to post a comment, click on this link ofprincipalitiesandpowers I'd appreciate hearing from you about the columns. You can post a comment below the column on the website, or you can e-mail me directly at taorivertony@gmail.com

If you enjoy a column, I'd greatly appreciate it if you would post a link on Facebook, your own blog, or any other social media you might use. I write with the goal of nudging the world toward becoming a happier, more peaceful place, and your help in reaching more readers would be a welcome boost.