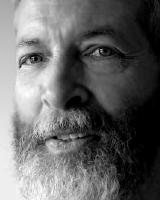 By Tony Russell
taorivertony@gmail.com

We had Patty's folks over for a cookout last night. Patty's dad taught high school biology for 35 years, God bless him, and while we were grilling the veggie-burgers, I asked him about charter schools. "They seem to be popping up everywhere," I said. "They must be doing a bang-up job. Are they going to replace public schools?"

He took his time. Walt knows his own mind. He's a pessimist, but usually a cheerful one.

homepage "I spent my whole career in public schools, of course," he began. "So maybe I'm biased. I know you can find dedicated, passionate, effective teachers in all kinds of schools--public, religious, charter, private, what have you. So I'm not going to knock teachers anywhere who love kids and pour everything they've got into teaching. But if we're talking about a system rather than teachers in it, I'm opposed to charter schools."

homepage To finish reading this column, to see earlier "Of Principalities and Powers" columns, or to post a comment, click on this link   ofprincipalitiesandpowers  I'd appreciate hearing from you about the columns. You can post a comment below the column on the website, or you can e-mail me directly at href="mailto: taorivertony@gmail.com ">taorivertony@gmail.com

If you enjoy a column, I'd greatly appreciate it if you would post a link on Facebook, your own blog, or any other social media you might use. I write with the goal of nudging the world toward becoming a happier, more peaceful place, and your help in reaching more readers would be a welcome boost.