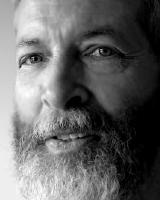 By Tony Russell
taorivertony@gmail.com

"Somebody finally moved into that house two doors down--the one that's been empty for almost a year," Patty said while we were eating dinner.

"Thank goodness," I said. "It's about time. Did you meet them?"

"No, all I saw were the movers. They have a strange assortment of furniture, though. A lot of file cabinets, computer equipment, printers, and that kind of thing. No beds or dining room sets or couches or end tables."

"Huh," I said, "that's odd. This neighborhood is zoned for residential use only. Maybe one of them works at home, and the rest of their stuff is coming in another moving van."

Patty looked a little doubtful. "Could be, I guess," she said. "Anyway, I baked a gooseberry pie to welcome them. Why don't you take it over after supper and introduce yourself? Maybe you can find out more about them."

To finish reading this column, to see earlier "Of Principalities and Powers" columns, or to post a comment, click on this link ofprincipalitiesandpowers I'd appreciate hearing from you about the columns. You can post a comment below the column on the website, or you can e-mail me directly at taorivertony@gmail.com

If you enjoy a column, I'd greatly appreciate it if you would post a link on Facebook, your own blog, or any other social media you might use. I write with the goal of nudging the world toward becoming a happier, more peaceful place, and your help in reaching more readers would be a welcome boost.