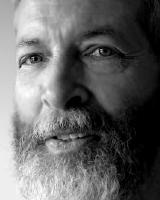 By Tony Russell
taorivertony@gmail.com

For the last couple of years, we've gotten together with our neighbors Don and Ellen once a month to watch a movie together. We alternate: one month at our house, the next month at theirs, with the host couple picking the film. It was all Patty's idea; she refers to it as "double date night," which gives you some idea of what a wild night life we lead.

This month was at our house, and we'd picked Argo, the 2012 film about a scheme to free six Americans trapped in the Canadian embassy in Iran during the 1979 hostage crisis. The film is based on a real event, with a CIA "extractor"--played by Ben Affleck--who comes up with the crazy idea of getting the six out of Iran by pretending they're Canadians scouting out locations for a science fiction film in the Iranian desert.

The film's a thriller, and when it was over, we sat there for a minute, in that post-movie limbo where you transition back into the reality around you. Ellen was the first to come out of movie-world. "I don't get it," she said.

To finish reading this column, to see earlier "Of Principalities and Powers" columns, or to post a comment, click on this link   ofprincipalitiesandpowers  I'd appreciate hearing from you about the columns. You can post a comment below the column on the website, or you can e-mail me directly at href="mailto: taorivertony@gmail.com ">taorivertony@gmail.com

If you enjoy a column, I'd greatly appreciate it if you would post a link on Facebook, your own blog, or any other social media you might use. I write with the goal of nudging the world toward becoming a happier, more peaceful place, and your help in reaching more readers would be a welcome boost.