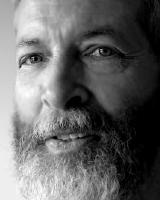 By Tony Russell
taorivertony@gmail.com

I woke up with a start this morning. "What is it, Ace?" asked Patty.

"I don't know," I muttered sleepily. "There's something different." I looked around. "I just can't put my finger on it."

"Different how?" she asked. "Different good or different bad."

"Good, it feels good."

Her eyes swept the room, and then she gave a little laugh. "It's sunshine, Ace. With daylight savings time, and that long stretch of gray days and white snows, it's really spring! We're waking up to sunshine!"

To finish reading this column, to see earlier "Of Principalities and Powers" columns, or to post a comment, click on this link   ofprincipalitiesandpowers  I'd appreciate hearing from you about the columns. You can post a comment below the column on the website, or you can e-mail me directly at href="mailto: taorivertony@gmail.com ">taorivertony@gmail.com

If you enjoy a column, I'd greatly appreciate it if you would post a link on Facebook, your own blog, or any other social media you might use. I write with the goal of nudging the world toward becoming a happier, more peaceful place, and your help in reaching more readers would be a welcome boost.