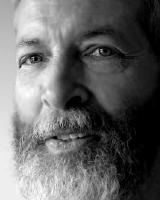 By Tony Russell
taorivertony@gmail.com

I was setting out our trash when Ann Willard came up the street, walking their St. Bernard, Boris. "How'ya doing, Ann?" I said. "Have a good holiday?"

She looked a little red-faced, but that was probably the stiff, cold wind gusting up from the river. Or being a hundred pound woman being dragged by a two hundred pound dog. "I don't want to sound like a complainer," she said, "but we've had better."

"Sorry to hear that," I said. "It's not Dean, is it? He hasn't had a relapse with that 'acceptance' thing?"

"No, no," she said. "It's our daughter Jeannie."

To finish reading this column, to see earlier "Of Principalities and Powers" columns, or to post a comment, click on this link   ofprincipalitiesandpowers  I'd appreciate hearing from you about the columns. You can post a comment below the column on the website, or you can e-mail me directly at href="mailto: taorivertony@gmail.com ">taorivertony@gmail.com

If you enjoy a column, I'd greatly appreciate it if you would post a link on Facebook, your own blog, or any other social media you might use. I write with the goal of nudging the world toward becoming a happier, more peaceful place, and your help in reaching more readers would be a welcome boost.