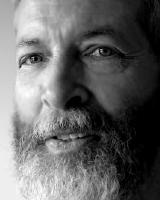 By Tony Russell
taorivertony@gmail.com

"You said that the F.B.I. cleared Edward Snowden of acting with anyone else or as part of a spy ring. Why are we even talking about this then? How can Mike Rogers pretend the F.B.I. report doesn't exist, go on TV, and accuse Snowden of being a spy for the Russian secret police?"

"When you're trying to sell a lie," said Tom, "you don't acknowledge the truth and apologize. You don't shut your mouth and slink away. You ignore the truth and boldly repeat the lie. You repeat it over and over, and in this case Snowden's attackers got TV talk shows to offer them a forum to spew their falsehoods on three major networks on one Sunday. Tell me, doesn't that strike you as a bit strange--this massive, one-sided, simultaneous attack on Snowden?"

"Now that you mention it," I said, "it does seem weird. It's just too great a coincidence to think that three networks all decided independently to feature attacks on Snowden on the same Sunday. Somebody had to have coordinated it. Orchestrated it. To pretend it just happened accidentally is as likely as numerous Japanese planes all just happening to descend on Pearl Harbor at the same time on the same day in 1941."

To finish reading this column, to see earlier "Of Principalities and Powers" columns, or to post a comment, click on this link   ofprincipalitiesandpowers  I'd appreciate hearing from you about the columns. You can post a comment below the column on the website, or you can e-mail me directly at href="mailto: taorivertony@gmail.com ">taorivertony@gmail.com

If you enjoy a column, I'd greatly appreciate it if you would post a link on Facebook, your own blog, or any other social media you might use. I write with the goal of nudging the world toward becoming a happier, more peaceful place, and your help in reaching more readers would be a welcome boost.