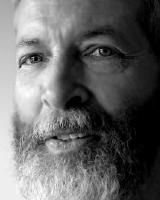 By Tony Russell
taorivertony@gmail.com

I was out walking my dog the other morning, and my neighbor Tom--known locally as "the gentle radical"--was out shoveling the snow from his walk. He was puffing, and I asked him if he'd like to take a break and give me a turn at the shovel.

"Thanks for the offer, Ace," he said with a smile, "but I need to do things like this to work off my frustration. If I couldn't shovel snow, rake leaves, and tend to my garden, I think the top of my head might periodically blow off."

The dog had lain down at my feet and wasn't in any hurry to get anywhere, and Tom seemed ready for some friendly conversation. "What's challenged your blood pressure this time?" I asked.

"The media," he said. "Especially TV at the moment. The way they handle this Snowden affair is so unprofessional and unjust that they ought to be ashamed to call themselves part of the 'free press.' Present company excepted, of course. Your sports reporting seems unhindered by any constraints."

To finish reading this column, to see earlier "Of Principalities and Powers" columns, or to post a comment, click on this link   ofprincipalitiesandpowers  I'd appreciate hearing from you about the columns. You can post a comment below the column on the website, or you can e-mail me directly at href="mailto: taorivertony@gmail.com ">taorivertony@gmail.com

If you enjoy a column, I'd greatly appreciate it if you would post a link on Facebook, your own blog, or any other social media you might use. I write with the goal of nudging the world toward becoming a happier, more peaceful place, and your help in reaching more readers would be a welcome boost.