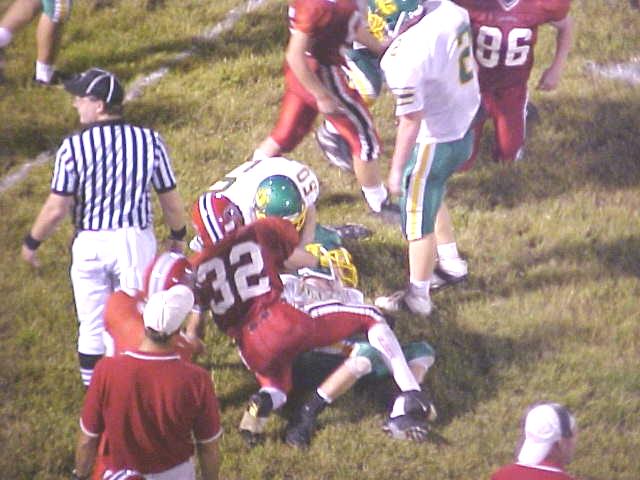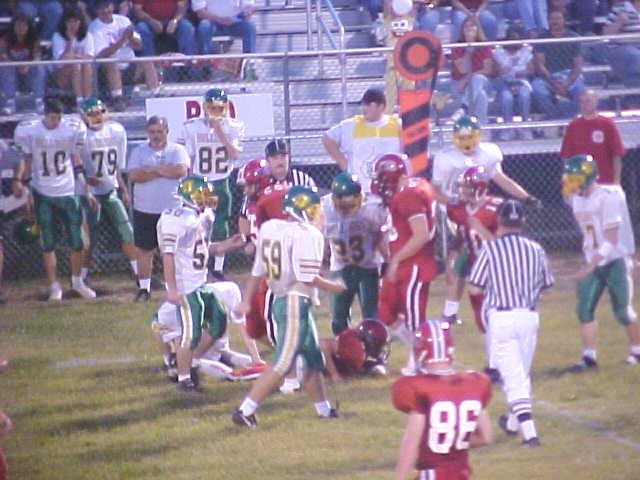 A night of football action
The Calhoun Red Devils wiped out Doddridge County 31-0, with Calhoun now having a 3-0 season. In the earlier games, Calhoun defeated Gilmer County 24-0 and Ritchie County 34-13.
Eric Metz made the first touchdown on the new field, before a large crowd.
While the game was the highlight of the evening, it also a special event, the opening of the new Calhoun Middle/High School football stadium. The new complex has been plagued with a number of set-backs, not the least being hard cash to place it in operation.
"Thousands of volunteer hours and donations by Red Devil supporters have made this come true," said Kelley Houchin, President of the Calhoun County Athletic Complex Committee. The initial site construction was done with special levy money, but the rest was up to the fans.
"The fans and supporters came through," said Houchin. "We are grateful to each of them."
The pre-game show included special music by Calhoun Choral Reflections.
Regional football scores:
Braxton 43, St, Marys 25
Clay 32, Valley Fayette 27
Ravenswood 28, Roane 9
Ripley 21, Riverside 14
Tyler 66, Ritchie 12
Wirt 32, Gilmer 15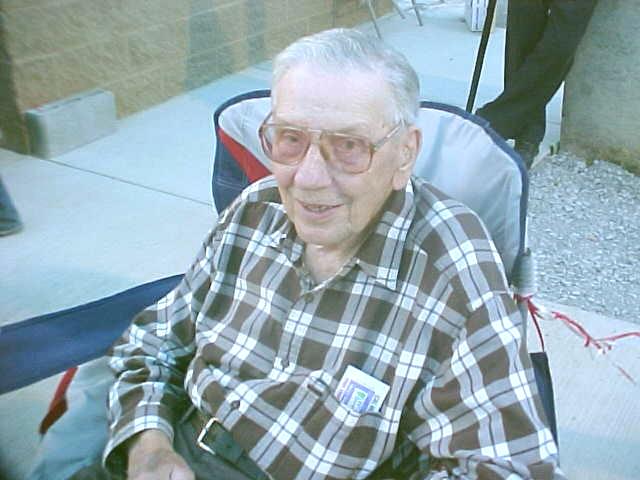 93 year old Rue Powell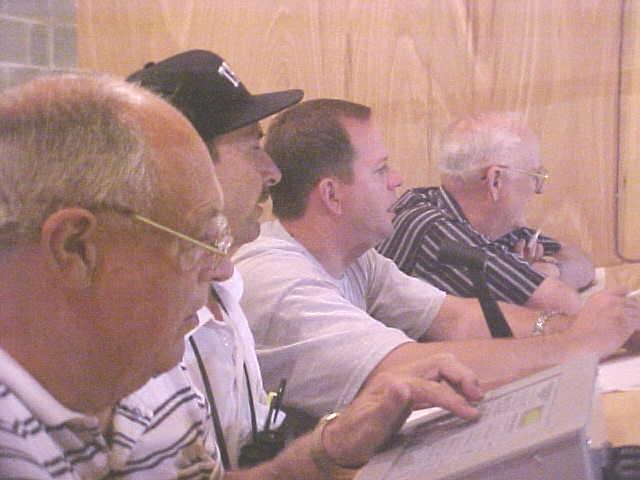 The voice of the Red Devils, Rick Fitzwater (2nd from right) and assistants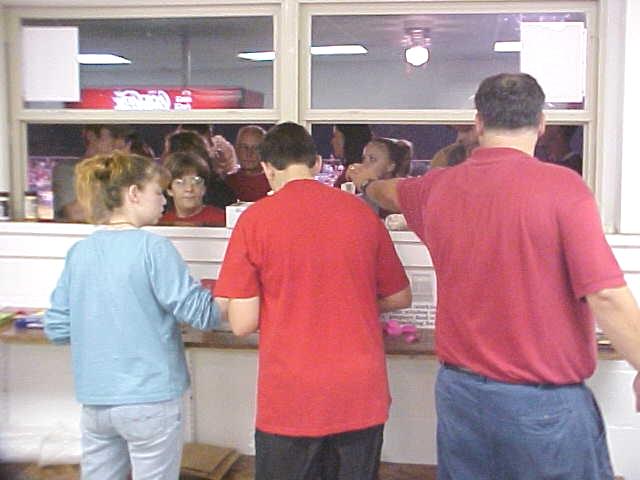 Those famous "hot-dogs" sold well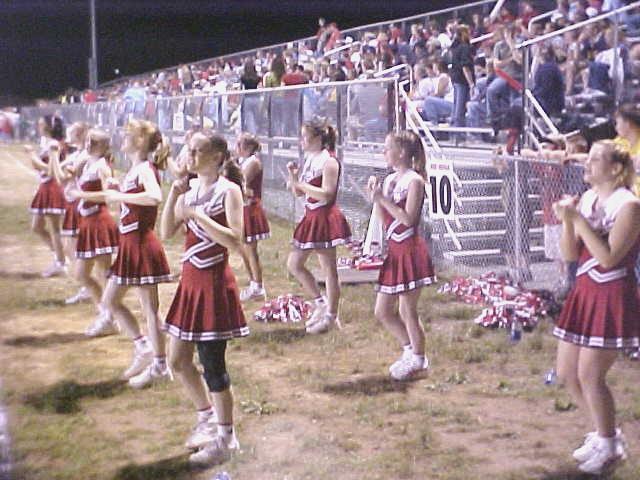 Red Devil Cheerleaders lead large crowd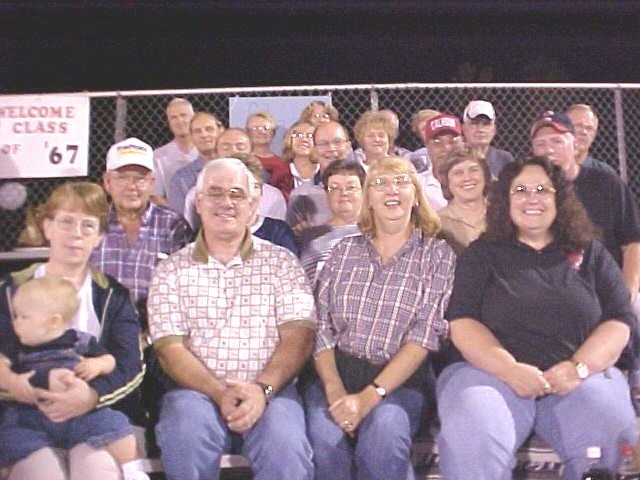 Class of 1967 here for weekend reunion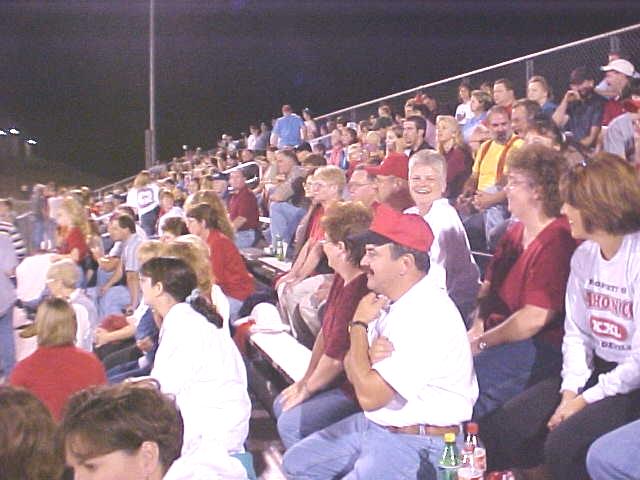 Crowd packed the new stadium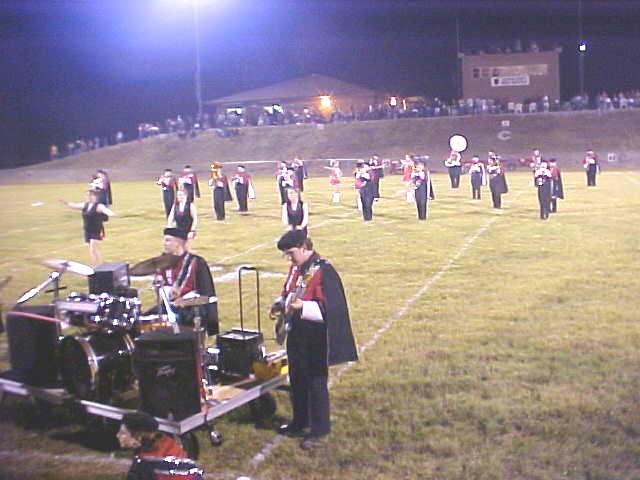 Red Devil Band half-time show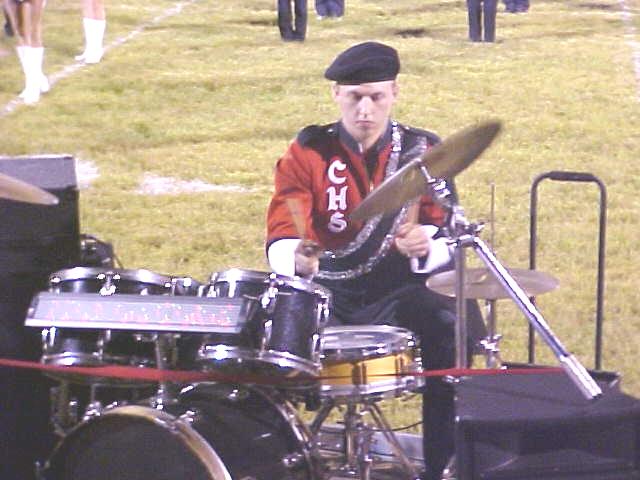 Band member William Weaver beats the drums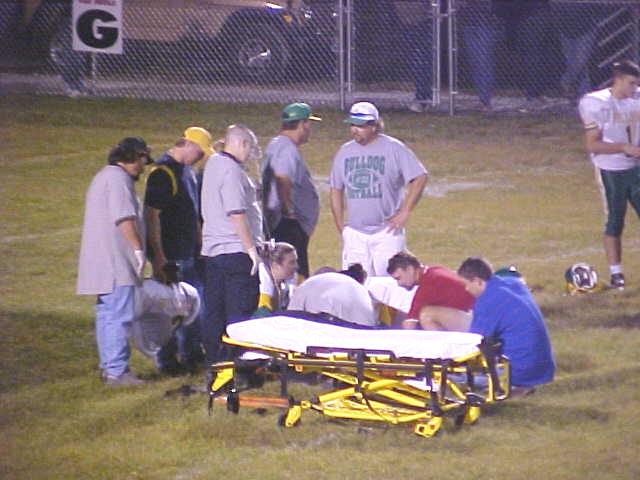 Doddridge player receives leg injury, taken to hospital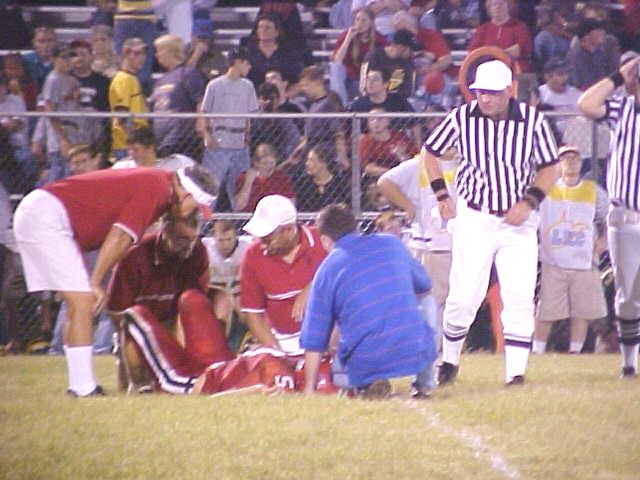 Coach Stewart and crew assists injured player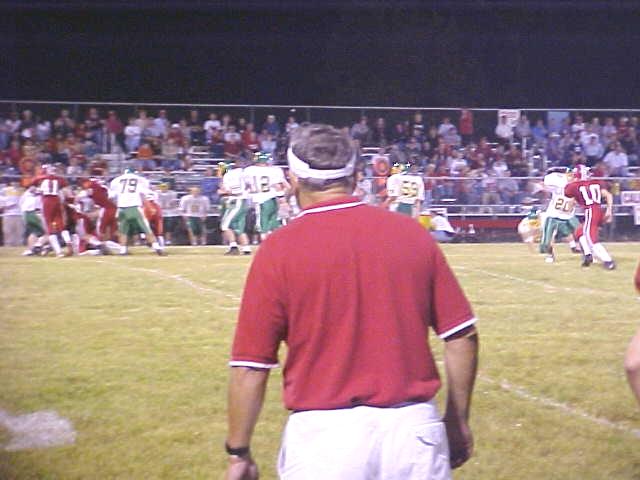 Coach Buck Stewart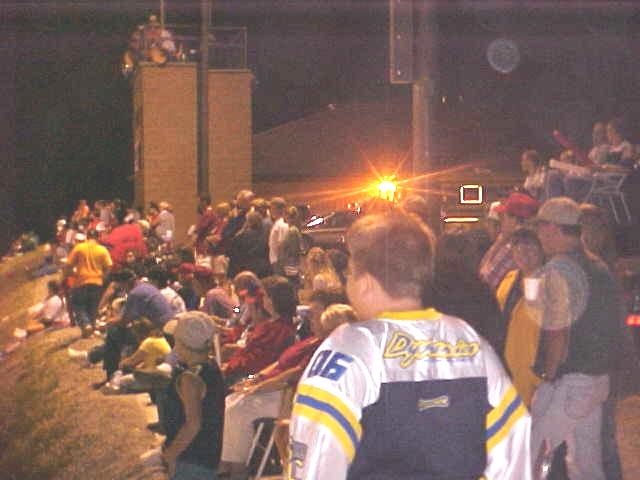 The upper deck filled with spectators