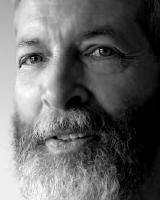 By Tony Russell
taorivertony@gmail.com

He was listening to the news, and his granddaughter was proudly making a hat for him with the new knitting needles she got for Christmas. "Grandpa," said the little girl without looking up, "what's 'austerity' mean?"

It's funny what kids will pick up when you have no idea they're paying attention to what's happening around them, he thought, not for the first time. He studied her for a minute. He'd known this day would come, but he hadn't expected it to come so soon. Was she old enough to have this discussion? "Heck," he finally said to himself, "if she's old enough for Harry Potter novels, she's old enough to be told about austerity."

"'Austerity' is another word for what we used to call 'hard times' back when I was a boy," he began.

To finish reading this column, to see earlier "Of Principalities and Powers" columns, or to post a comment, click on this link   ofprincipalitiesandpowers  I'd appreciate hearing from you about the columns. You can post a comment below the column on the website, or you can e-mail me directly at href="mailto: taorivertony@gmail.com ">taorivertony@gmail.com

If you enjoy a column, I'd greatly appreciate it if you would post a link on Facebook, your own blog, or any other social media you might use. I write with the goal of nudging the world toward becoming a happier, more peaceful place, and your help in reaching more readers would be a welcome boost.