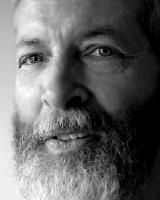 By Tony Russell
taorivertony@gmail.com

We were killing time, waiting for a lane at the bowling alley, and I asked my buddy Al--short for Aloysius--what was up with this fuss over Rush Limbaugh's comments on some new document the pope has come up with.

"Do you listen to Limbaugh?" he asked.

"Can't say that I do. I don't tune in much to radio--maybe a ball game while I'm driving, if I can find one."

"What do you know about Pope Francis's Evangelii Gaudium?"/

"I know I can't pronounce it. Aside from that, um, not much."

To finish reading this column, to see earlier "Of Principalities and Powers" columns, or to post a comment, click on this link   ofprincipalitiesandpowers  I'd appreciate hearing from you about the columns. You can post a comment below the column on the website, or you can e-mail me directly at href="mailto: taorivertony@gmail.com ">taorivertony@gmail.com

If you enjoy a column, I'd greatly appreciate it if you would post a link on Facebook, your own blog, or any other social media you might use. I write with the goal of nudging the world toward becoming a happier, more peaceful place, and your help in reaching more readers would be a welcome boost.