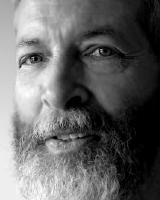 By Tony Russell
taorivertony@gmail.com

"Welcome to another broadcast of 'Encounters With the Unspeakable.' I'm your host, Chuck Anthony, and we have an exciting guest for you this evening. Lloyd Blankluch is the CEO of one of our major multinational investment banking firms. He has been involved in a pioneering effort to tap into the unrealized potential of men buried in our overburdened criminal justice system. Lloyd, welcome to the program. Can you give us an overview of Project Chameleon?"

"Glad to, Chuck. And thanks for having me. In a nutshell, Project Chameleon is a job training program created by a group of Wall Street's leading investment firms. We identify promising men who are currently part of the huge prison population in this country. Then we take the cream of the crop and provide them with sophisticated training that prepares them to enter jobs in the financial sector once they are released."

To finish reading this column, to see earlier "Of Principalities and Powers" columns, or to post a comment, click on this link   ofprincipalitiesandpowers  I'd appreciate hearing from you about the columns. You can post a comment below the column on the website, or you can e-mail me directly at  taorivertony@gmail.com

If you enjoy a column, I'd greatly appreciate it if you would post a link on Facebook, your own blog, or any other social media you might use. I write with the goal of nudging the world toward becoming a happier, more peaceful place, and your help in reaching more readers would be a welcome boost.