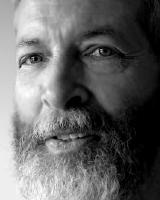 By Tony Russell
taorivertony@gmail.com

Kevin burst in the door. "Dad! Mom!" he shouted. "Mrs. Eleutheria has been arrested! We had a substitute for Civics this morning, and they don't know when she'll be back."

"Arrested!?" said Patty. "Mrs. Eleutheria? What in the world is that about?"

"Her daughter Janis is in our class. She said four FBI agents came to their house at 6:30 this morning and made her mom go off with them. Mrs. Eleutheria hadn't even had her cup of coffee yet. They told her she had been under surveillance and was being 'detained on suspicion of terrorist activities'."

"We're all under surveillance," I said. "But terrorism? Mrs. Eleutheria? I never would have suspected her. She actually seemed like a nice lady."

To finish reading this column, to see earlier "Of Principalities and Powers" columns, or to post a comment, click on this link   ofprincipalitiesandpowers  I'd appreciate hearing from you about the columns. You can post a comment below the column on the website, or you can e-mail me directly at href="mailto: taorivertony@gmail.com ">taorivertony@gmail.com

If you enjoy a column, I'd greatly appreciate it if you would post a link on Facebook, your own blog, or any other social media you might use. I write with the goal of nudging the world toward becoming a happier, more peaceful place, and your help in reaching more readers would be a welcome boost.