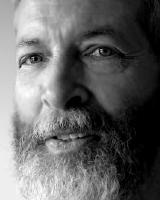 By Tony Russell
taorivertony@gmail.com

Russian president Vladimir Putin made two closely linked announcements yesterday in his weekly television broadcast.

The first was that Russia's crude oil producer Rosneft has signed a blockbuster $85 billion deal to send an extra 100 million tons of crude oil to China over the next ten years. The second was the launching of a vast development project to build a series of year-round luxury resorts on the White Sea, most of which lies just below the Arctic Circle.

"We are confident," said Putin, "that this huge energy deal with China, coupled with Canada's exploitation of its tar sands, massive industrialization in China and India, and successful efforts by Saudi Arabia and the United States to block international agreements to cut carbon emissions, will easily suffice to warm the planet twelve to fifteen degrees within the next thirty years. That should make the White Sea region an attractive getaway spot for global tourism."

To finish reading this column, to see earlier "Of Principalities and Powers" columns, or to post a comment, click on this link   ofprincipalitiesandpowers  I'd appreciate hearing from you about the columns. You can post a comment below the column on the website, or you can e-mail me directly at href="mailto: taorivertony@gmail.com ">taorivertony@gmail.com

If you enjoy a column, I'd greatly appreciate it if you would post a link on Facebook, your own blog, or any other social media you might use. I write with the goal of nudging the world toward becoming a happier, more peaceful place, and your help in reaching more readers would be a welcome boost.