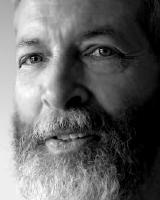 By Tony Russell
taorivertony@gmail.com

"Excuse me for interrupting, Congressman, but I thought you might like to know that Theresa has been in the waiting room for almost two hours now, hoping to see you."

"Theresa?"

"She's the new aide in our Scottsville office."

"Oh yes, I remember now. But I thought she was, uh ...."

"Yes sir, she's on furlough while the government is shut down. But she's here. She wouldn't say what she wants, but she's been sitting there since the office opened this morning."

To finish reading this column, to see earlier "Of Principalities and Powers" columns, or to post a comment, click on this link   ofprincipalitiesandpowers  I'd appreciate hearing from you about the columns. You can post a comment below the column on the website, or you can e-mail me directly at href="mailto: taorivertony@gmail.com ">taorivertony@gmail.com

If you enjoy a column, I'd greatly appreciate it if you would post a link on Facebook, your own blog, or any other social media you might use. I write with the goal of nudging the world toward becoming a happier, more peaceful place, and your help in reaching more readers would be a welcome boost.