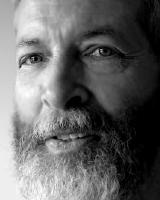 By Tony Russell
taorivertony@gmail.com

"Congressman, you have a noon meeting with a group of peace activists who want to talk with you about your position on Syria. And I should warn you that there are some TV vans down in the parking lot."

"Ouch! I'm meeting with some big donors at 11, another group of donors at 1, I didn't have breakfast, and it's already 10:30. That doesn't leave much time to prepare, Sally, but I think I've got this Syrian thing down pat. I'll just run through some talking points with you right now to make sure I've got them straight. I can ask the peace group for their input, listen to them for a while, make my statement, and fake the rest of it."

"Okay. Shoot."

To finish reading this column, to see earlier "Of Principalities and Powers" columns, or to post a comment, click on this link   ofprincipalitiesandpowers  I'd appreciate hearing from you about the columns. You can post a comment below the column on the website, or you can e-mail me directly at href="mailto: taorivertony@gmail.com ">taorivertony@gmail.com

If you enjoy a column, I'd greatly appreciate it if you would post a link on Facebook, your own blog, or any other social media you might use. I write with the goal of nudging the world toward becoming a happier, more peaceful place, and your help in reaching more readers would be a welcome boost.