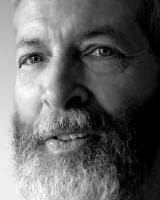 By Tony Russell
taorivertony@gmail.com

With Kevin getting up early to work out before school starts, I've been getting an early start as well. In fact, my editor complimented me on my punctuality, in his usual gruff style. ("About time you began to put in a full day's work for a full day's pay.") So I now seem to be on the same morning schedule as my neighbor's foreign exchange student, Aadil.

I saw him walking down the sidewalk--heavily laden with books, as usual. Pulling alongside him I yelled, "Want a ride?"

"Good morning. Thank you, I would be most grateful," he said.

"Just push that stuff aside and toss your books in the back seat."

He looked at the mound of football gear, jackets and hats, notebooks, sandwich wrappers, candy bar wrappers, towels, sales flyers, and cloth shopping bags. "I can hold my books," he said. "It is no inconvenience. I do not wish to disturb your possessions."

"Suit yourself," I said. "Tell me, you seem to follow politics, what do you think of this Syrian situation?"

To finish reading this column, to see earlier "Of Principalities and Powers" columns, or to post a comment, click on this link   ofprincipalitiesandpowers  I'd appreciate hearing from you about the columns. You can post a comment below the column on the website, or you can e-mail me directly at href="mailto: taorivertony@gmail.com ">taorivertony@gmail.com

If you enjoy a column, I'd greatly appreciate it if you would post a link on Facebook, your own blog, or any other social media you might use. I write with the goal of nudging the world toward becoming a happier, more peaceful place, and your help in reaching more readers would be a welcome boost.