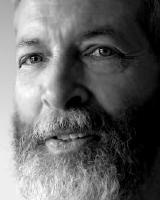 By Tony Russell
taorivertony@gmail.com

Blonde TV anchor, reading from TelePrompTer: "FAX News brings you 'the news we choose,' deranged, estranged, and rearranged. Tonight's major story: Sindy Singer back in the headlines again. We take you to Hollywood, where our top investigative reporter, Ben Gall, has been following the story closely. Ben, what can you tell us about Sindy's latest escapade?"

Reporter, wearing a tan topcoat and holding a FAX mike: "Well, Arlene, fans of starlet Sindy Singer were stunned last night, at precisely 8:23 PM, when the young actress, famous for her highly-publicized drug-and-alcohol-fueled tantrums, fights, arrests, stints in rehab, and relapses, slipped out of the limousine at the premiere of her newest film. To finish reading this column, to see earlier "Of Principalities and Powers" columns, or to post a comment, click on this link   ofprincipalitiesandpowers  I'd appreciate hearing from you about the columns. You can post a comment below the column on the website, or you can e-mail me directly at href="mailto: taorivertony@gmail.com ">taorivertony@gmail.com

If you enjoy a column, I'd greatly appreciate it if you would post a link on Facebook, your own blog, or any other social media you might use. I write with the goal of nudging the world toward becoming a happier, more peaceful place, and your help in reaching more readers would be a welcome boost.