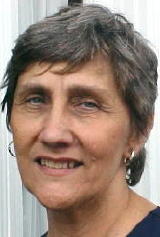 By Ann Richards Francis
arichards.francis@gmail.com.com

We drove through the southern part of Indiana and Illinois on into Missouri and Kansas. The national highways are more scenic than the interstate highways, but take longer. We were in no hurry, so it didn't matter.

If it was up to me to read a road map and keep us from getting lost, forget it. But, no problem. Harold never gets lost. It seems that he has a built in global positioning system. If he gets tired of one road, he will take another just to explore. I do not worry. He knows which way he is going.
On the other hand, I can't tell east from west unless there is sun and even that doesn't help me much. Harold can drive south for miles and still know how to get back on a major highway and keep going west.
Sometimes I get out the road atlas. I get to missing the security of knowing where I am. I pretend I know what I am doing and study the atlas, suggesting we might need to go back the other way or at least in the general direction of west. He says nothing. Just keeps on driving.
I give up and throw the atlas in the back seat and settle down to enjoy the passing scenery. Just when I am getting used to being lost, suddenly there will be a sign, Rt. 60W or Interstate 64W and 64E. Then Harold says something. "Now do you know where you are"?
In this part of the country hills are few. If there are hills they are rolling hills. On these hills and flat ares are farm houses and barns, silos, and fields of corn and soy beans, cows and horses. A new sight now is the hideous wind turbines ruining the natural scenery. They go on for miles and miles.
We pass through small towns. They all look the same. Main street businesses, restaurants, churches, schools and post offices and houses and huge grain storage elevators. Churches and barns tell a story of their own. Churches let one know the faith of the people. Barns are an essential part of the farms in this "bread basket of the world", our Midwest.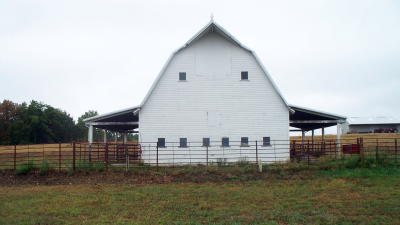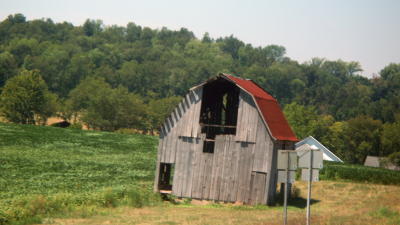 Barns are interesting. New barns are sometimes very beautiful. Old barns slowly succumb to the overpowering elements and give up the ghost. For some reason, farmers will not tear down their old barns.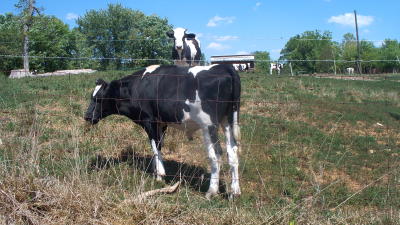 Cows are one of my favorite subjects. Good thing, because there are cows all across the country. Black cows, red cows, black and while cows, brown cows, and long horn cows. They all go in the same direction. Grazing or lying down, they are all facing the same direction. Cows are contented and that is a good thing to think about. Contentment. Something about cows make me think about a slower pace of life before the days of the mad rush of today's world.
See you next time from where the heart is.