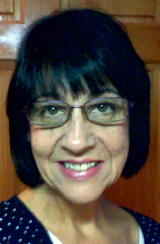 By Alice Hickman
heartpaths@yahoo.com

"I want to go see Bernard", Mom said. "I don't think I've seen Bernard since last Christmas".

So it began. The plan to travel to Glenville Nursing Home with our mother, so she could visit with her brother Bernard, now 90 years old.

Mom has had a few mild heart attacks over the last few months leaving her in a more delicate condition. Even so, she remains pretty dapper and with a relentless attitude that she is still able to travel and do things as usual.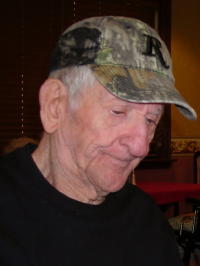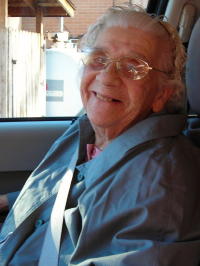 Bernard Weaver and sister Mae Weaver Jennings
Sister Ann and I agreed that a short road trip probably wouldn't be as stressful for her as the persistent plea that 'she wanted to go see Bernard'.
So for three weeks we sought and waited for a day that we could both make the trip, good weather and a good morning following a restful night for our mom. Then off we went armed with nitroglycerin pills and her walker traveling up Rt. 5 to Glenville. It was a nice slow drive with leaves skipping across the highway and gentle breezes being prevalent all day.
Mom, now 93 years, has many memories or people, places and events from her lifetime in Gilmer and Calhoun counties. Pleasant reminiscing took place as we began our short road trip. Stories such as her familiar memories of Tanner Creek Road and walking from Clarence and Monnie Maxwell's home to her mother's home area on Trace Fork.
Monnie Maxwell was a very dear friend to our mother in her younger years and remained so until her passing. She had lived in their home, as well as other homes in and around Gilmer and Calhoun, boarding while she went to Glenville State College or later when she taught in many country schools and had to stay away from home during the week. As we passed Jack and Pat Maxwell's home, Mom remarked, "Some of the Maxwells still live there".
Entering Glenville and going over the hill she reminds us that, "I used to board with people in that house and milk cows for them". "There was farm and pasture land down where Rite-Aid store is now and that area", she added.
We got Mom and her walker with wheels and a seat which quickly became a chair for her, functioning at SunBridge entrance. As we motivated down the hall toward brother Bernard's room, the staff recognized Mom and welcomed us with smiles, quickly coming to our aid. Uncle Bernard was sleeping but gentle nudging brought him around.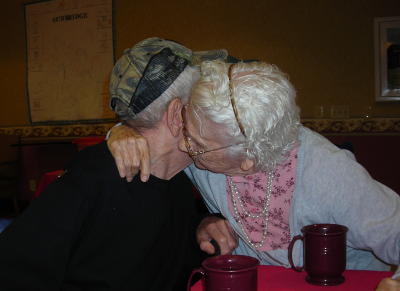 Brother and sister exchange a long awaited hug
The visit soon became a celebrated reunion between brother and sister. He in his wheelchair and Mom on her seat with wheels headed for the dining room where we all enjoyed cups of hot coffee.
They broke into conversation, brother and sister. He 'almost totally deaf' and she hard of hearing. "Lost my glasses", he said. She shook her head and smiled asking, "What did he say?" The visit continued. "Do you know who I am?" she asked. "My sister Mae", he replied. "Do you know these two?" she continued, meaning sister and I. "That is Ann and Alice", he said smiling as I shook my fist at him as usual when he asks me if I wanna' fight.
"Johnny works the horses too hard", he kept repeating. "Too damn hard!" he emphasizes. (Johnny was their oldest brother, now deceased). "What did he say about the horses?" Mom asked.
Hugs were exchanged. Other residents were entering the dining area as lunch hour was approaching. "I'm wore out", Uncle Bernard kept telling us. Mom's face began showing signs of stress and fatigue. We began preparing to leave.
"I want my overall jacket", Bernard reminded me again. "I'm wore out". "I lost my glasses".
It was time to go.
Mom still wanted to stop by another dear friend's room, so more hugs and greetings were exchanged there.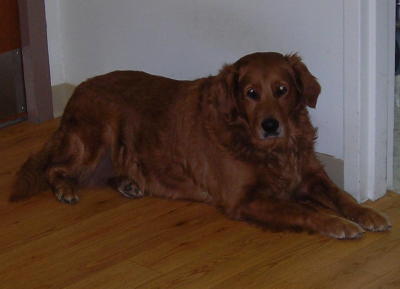 As we neared the lobby, we paused again while Jenny Lynn (above) the resident and staff's pet and companion came and loved on Mom, gently nudging and giving dog kisses as Mom reached out to pat and rub on her head. "A Treasured Moment".
We got lunch at a local drive-thru. Mom enjoyed her second cup of coffee. She was extremely tired.
We headed back to Minnie Hamilton Long Term Care (Mom now calls it home). She was ready for her bed and an afternoon of rest.
"Bernard's not Bernard anymore", she said. "I guess that's the way it goes".
And that is where the heart is!