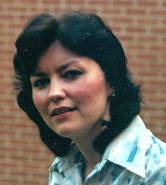 By Teresa Starcher
No doubt many families have their "skeletons in the closet" - that is, occurrences, oddities, not to mention criminal or lunatic relatives. These stories, events and shady affairs from their family tree are to be kept hidden, if possible, from "outside" people and even from the next generation, so as not to be a cause for embarrassment.
Thank goodness that most people in this area of Appalachia don't seem burdened by the hush hush of family idiosyncrasies. Our heritage is rich in folklore and in the unconventionality of society as a whole. We seem to resolutely accept the irregular as calmly and matter-of-factly as we acknowledge our ancestry.
We cherish anecdotes of peculiarities and proudly pass them on to our children. Whether the stories consist of; practical jokes played on the unsuspecting, or humorous character anecdotes, or -- and let us not fail to uphold what mountain lore is famous for - the ghost tale. We hold all in fond memory.
Perhaps the intellectual may view these stories as just such, and caution that they be taken with a grain of salt. Yet even they must admit that neither science nor theology have solved the mysteries of the unknown, as it were.
Through the years there have been many ghostly tales circulated within my family. But, I'm sorry to admit that I have forgotten most of them, and would be remiss in repeating some that were told by my father for in this instance I believe he took too much obvious delight in his children's bated breath and wide eyes to be considered a real credible source of truth.
Still to be considered is the genuine belief that the sources of some of these stories are reliable, honorable and honest people, who are not given to fantasy nor falsehood. Why would these people repeat these same tales over, even unto their great-grandchildren as being the truth, unless they were?
For instance, my late aunt Madaline Lynch, a fine Christian lady who would never tell an untruth, told me the following stories which I wish to share with you.
When she was a young girl of about fourteen, she was sitting in the living room reading. Her father, Curtis Stutler, sat with his feet propped upon the chimney hearth, as was his custom of an evening.
Also near the fireplace was his mother's bed for she had become too frail to keep to her room upstairs and it was warmer for her here. So at this time she lay sleeping. When suddenly, Curtis uttered a muffled cry and jumped up toward her bed to begin grabbing at the air above it.
Then after this short burst of frantic flailing, as my aunt watched in puzzled amazement, he dropped his arms and mumbled something with a sigh as he bent to check the sleeping form. Then he quickly strode into the kitchen where his wife was working. My aunt, still at a loss as to what it was all about, but very anxious to find out, hastened to follow.
"Mabel," he addressed his wife, "I think Mother is going to die."
Concerned, she made for the door to see if she could be of aid to the elder woman, but Curtis barred her way.
"No, I just checked her, and she is breathing alright now, but I must tell you something before I lose my nerve. The strangest thing I ever saw, but I know I saw it. I glanced over at Mother and I saw a grey bird fluttering above her bed. Thinking that the bird had got in the house today, I tried to catch it for it looked like it was about to land on her. But when I grasped for it, it just disappeared. It must be a sign."
Mabel agreed that it was indeed a wonder and stated that they should keep watch over Grandmother Melissa through the night, which they did, until her death at four o'clock that morning.
My aunt went on to tell me about another occurrence sometime after this wherein, after dusk , the family dog began to howl pitifully for no apparent reason and refused to be consoled for several hours. At this same time, her brother Arlie was courting his future wife.
He had started home from her house and it was terribly dark, so he stopped to look around to get his bearings when he noticed a light approaching. Deciding that he would wait and ask this person to share their lantern, he waited, listening hopefully for their footsteps so that he could address them.
Yet, even as the light passed right by him, no footsteps nor person accompanied it. In awe, he watched as it seemed to float by him unwavering, only then to fade and vanish.
Truly shaken he made for home to arouse the fitfully resting family recently relieved from the din of the aggrieved dog. He stated over and again what an eerie feeling he had had in witnessing such a sight.
They tried to give possible explanations but none would sway him from declaring that it wasn't a natural light of any sort, and he was at odds on how to view this matter. Perhaps his answer came that very morning when the news was brought that Mabel's father had died during the night.
Many people will scoff.
Intellectuals may sneer.
Yet, the essence of our mountain heritage hinges upon a strong spiritual base. The supernatural can abash even the most modern secular humanist.
The unexplained leaves us in awe of a sphere of influence beyond ourselves, so that we should always remain humble.