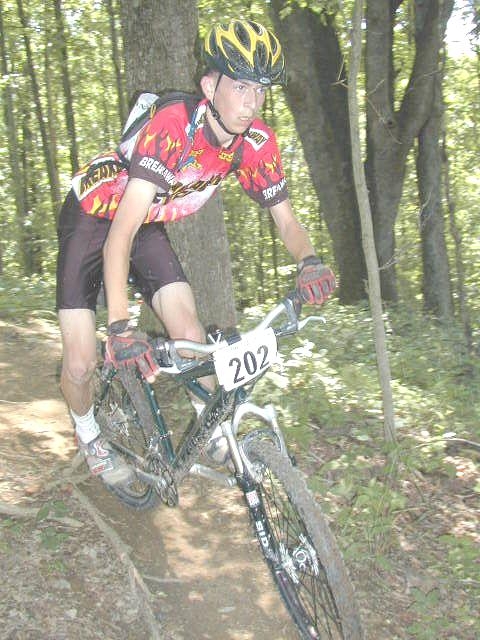 Tyson Price Mountain Bike Champ
Sixteen-year-old Calhoun cyclist Tyson Price, son of Mr. and Mrs. Donnie Price of Grantsville, has won the West Virginia Mountain Bike Championship in his category, Men's Junior Sport under 18. He received a crystal trophy and a yellow jersey, signifying he is a champion cyclist.
Price participated in the event last Sunday at Little Creek Park in Kanawha County. The "Race the Trace" competition covered a course through Trace Fork Canyon.
He is currently rated #1 with the WVMBA point series which has a total of 14 races across West Virginia and Virginia.
A cyclist for eight years, his training often involves riding several miles and hours every week. He trains on a road bike and keeps the highway hot on Russett Road near Grantsville, riding 30 to 50 miles.
Price has been actively involved in the Appalachian Bike Classic, which will be held at Calhoun Park on June 15-16.
He is sponsored by the Specialized Bike Company grass roots team and the Vienna Bike Shop.
Photo courtesy of www.iPlayOutside.com