Submitted by Sue Cosgrove

Photos by Bev Mullins

Hard-working defense was the strategy for both youth softball teams in the game played Thursday, May 23, at Calhoun County Park. The Comets and West Fork came together in an evening duel with the lead bouncing back and forth through the innings. West Fork prevailed in the end for their fifth win in a row.

With a terrific team effort, the two Most Valuable Players were Kayla Clark and Lyndsay Turner.

Kayla is the daughter of Dale and Terry Clark of Chloe, and is a good all-around ball player. She has played all positions and coaches while she plays. Her .273 batting average is deceptive, as she hit for a double in Thursday's game.

Lyndsay is the granddaughter of Robert and Rita Kennedy of Chloe. She plays outfield but shines when she plays first. A hard hitter who made a key catch in Thursday's game, Lyndsay is a first year player with great potential.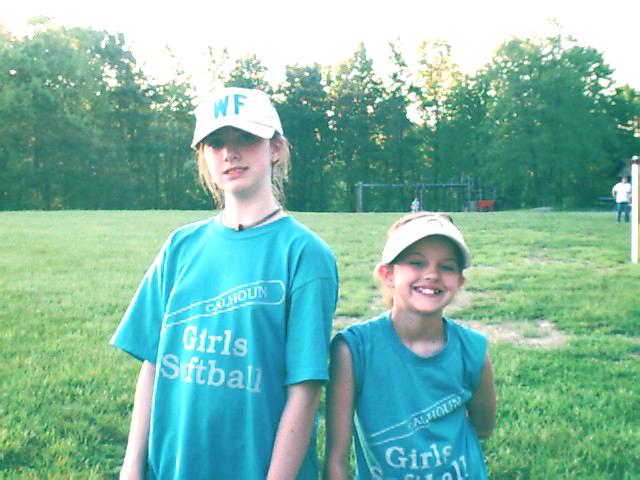 Kayla Clark and Lyndsay Turner
The West Fork won the sixth and final game of the season in a 18-5 win over Arnoldsburg on Saturday, May 25th, at Arnoldsburg Park. The exciting game included home runs by both teams: West Fork's Mia McCallister and Cassie Mullins each hit 3-run homers, and Sobrina King homered for Arnoldsburg.
West Fork's Most Valuable Players for the last game of the regular season were Sarah Postalwait and Emily Brady.
Sarah is the daughter of Dwight and Jodie Postalwait of Elkview and Dave and Cathy Goodrich of Arnoldsburg. Sarah bats number nine and can hit, bunt and do it all. She plays outfield, rover and has a bright future as pitcher. Sarah is a pleasure to coach and is one of the most dedicated players on the team.
Emily is the daughter of Matt Brady and Jeannie Montgomery and scored all four times up in the win. A very promising 9 year old with a bright future, Emily plays outfield, third, shortstop and is the lead-off batter. She will make an all-star shortstop.
Please come out and support Calhoun County Softball--the Softball Tournaments will be played Saturday, June 1, and Sunday, June 2. Ages 9-12 will play at Calhoun County Park and the older players will play at the old high school.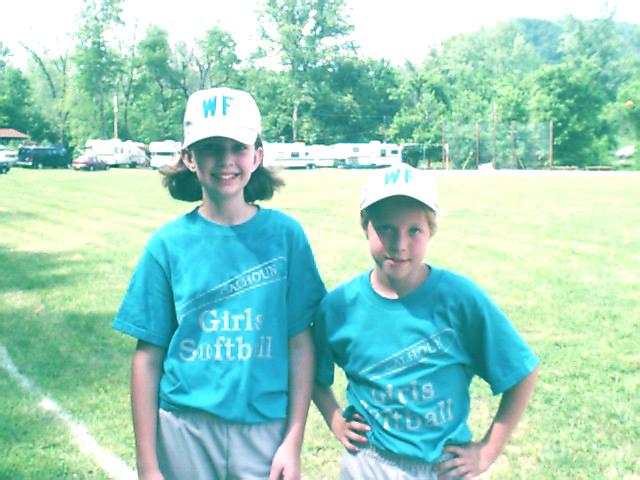 Sarah Postalwait and Emily Brady