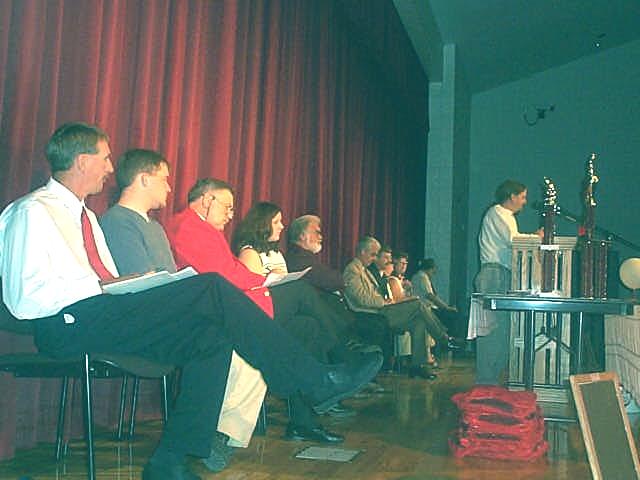 A grand night for awards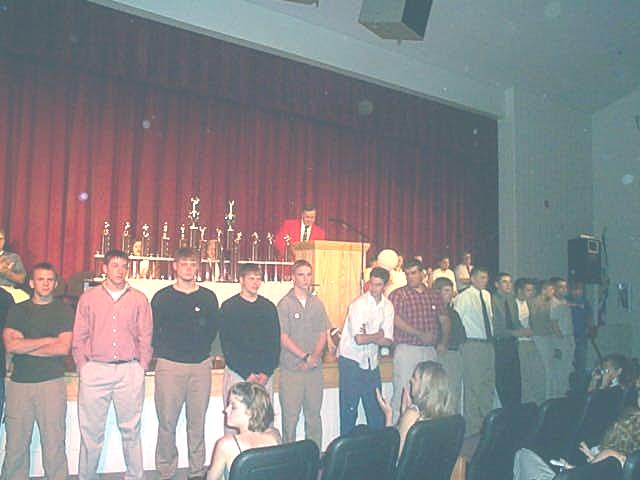 Coach Buck Stewart reviews year of football, recognizes players
Evan Cunningham was presented with the Wayne Underwood Award last Friday at the All-Sports Banquet at Calhoun High School. Melanie Davis received the Lady Red Devil Award. The awards signify outstanding contributions as athletes.
New inductees to the "Wall of Fame" were Marcus Davis, Chris Morris (two time state champ), Derek Metz, Justin Ashley and coaches Mike Stump, Dick Sturm and Wayne Underwood.
Parents, athletes, supporters and coaches attended the affair. Lloyd Wright, class of 1955 and long-time athletic booster, was the Master of Ceremonies for the evening. Recognition was given to participants in fall, winter and spring sports.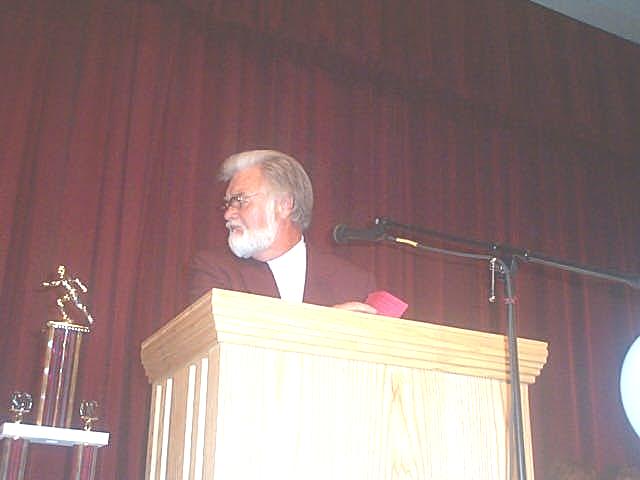 Class of 1955 graduate, Lloyd Wright is MC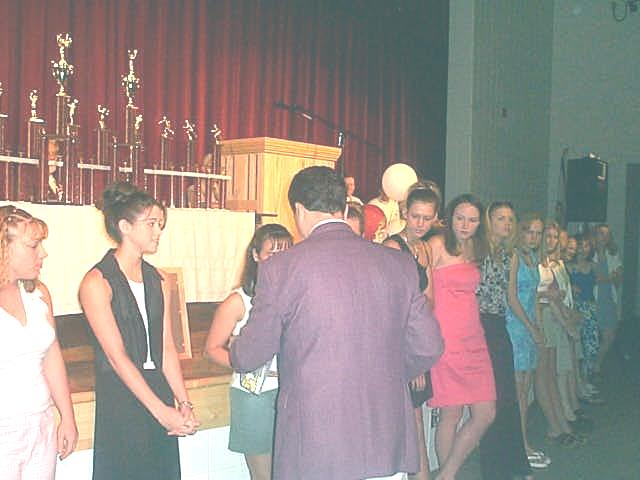 Coach Tim Davis recognizes girl's basketball team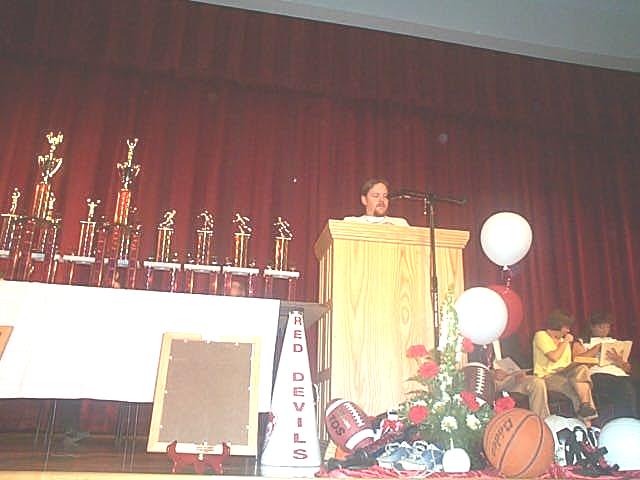 Coach Brian Gainer recognizes soccer players
The Most Valuable Player Awards were given to:
Cross Country - Jeff Buck, Bliss Masiarczyk
Volleyball - Natalie White
Soccer - Jeff Morris
Football - Evan Cunningham
Cheerleading - Sarah Lynch
Girl's Basketball - Melanie Davis
Boy's Basketball - Marcus Davis
Wrestling - Chris Morris
Girl's Softball - Sonja McKown
Boy's Baseball - Brad Stevens