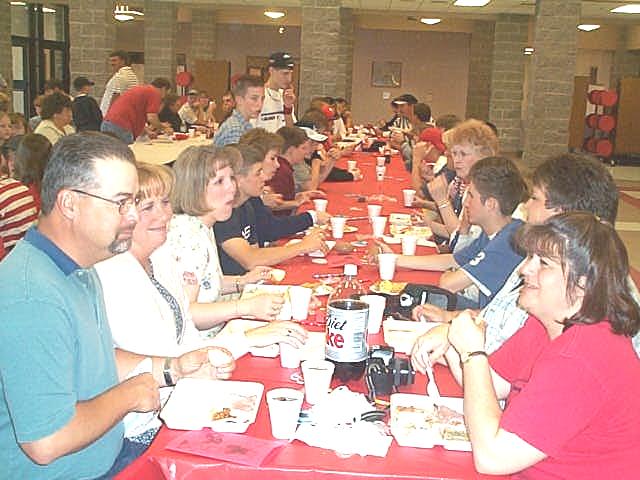 Parents, kids and coaches attend banquet
Calhoun's Middle School had their All-Sports Banquet Wednesday evening, recognizing Middle School athletes who participated in football, basketball, wrestling and cheerleading.
Principal Roger Propst welcome parents, kids and coaches to the dinner held in the commons area. Coaches Welch, Poage, Westfall. Goodrich and Morris were also recognized.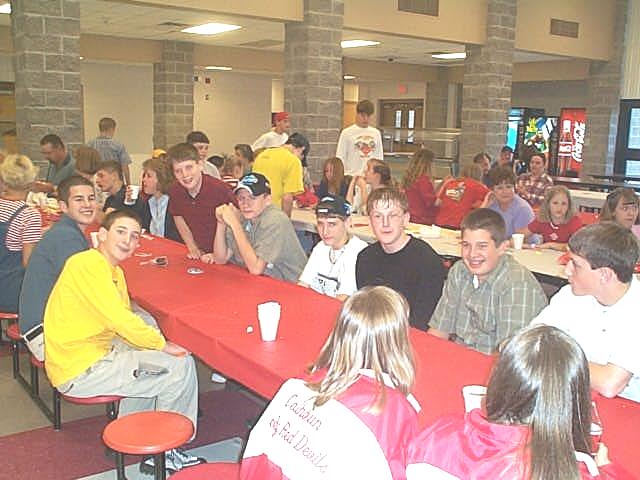 Athletes recognized for their efforts
Middle School Football
Coach: Rich Welch
Andy Beardsley, Randy Brannon, Brandon Bunker, Eddy Burrows, Greg Butler, Chad Conley, Jason Cunningham, Steven Cunningham, Josh Funk, Paul Goodrich, Grace Keaffaber, Phillip Parsons, Jaron Sampson, Tyler Schartiger, Michael Sullivan, Lee Summers, Bobby Toppings, Justin Whipkey
Middle School Boys Basketball
Coach: Donald Poage
John Bigger, Peter Bocchini, Victor Carpenter, Chad Conley, Matt Cummings, Steven Cunningham, Tommy Gerwig, Jeffery Goodrich, Chance Hardway, Matthew Houchin, Jesse Keesler, Johnathon Miller, Lucas Morford, Andrew Norman, Tyler Schartiger
Middle School Girls Basketball
Coach:Chip Westfall
Dani Church, Brooklyn Grove, Andrea Hardway, Holly Harris, Ashley King, Hanna Law, Courtney McKown, Jade Nichols, Kayla Nichols, Caitlyn Prusack, Amanda Jones, Whitney Sampson, Kara Sears, Natasha Shock, Katie Walker, Casey Westfall
Middle School Wrestling
Coach: Paul Goodrich
Randy Brannon, Eddie Burrows, Paul Goodrich, Kayla Hixon, Seth Jarvis, Alicia McCumbers, Justin Ramsey, Jaron Sampson, Johnathon Sampson
Middle School Cheerleaders
Coach: Amanda Morris
Brittany Cottrell, Tiffany Davis, Andrea Hardway, Jessica Heiney, Jamie Kennedy, Jessica Moles, Roxanne Renfrow, Trish Siers, Britni Whited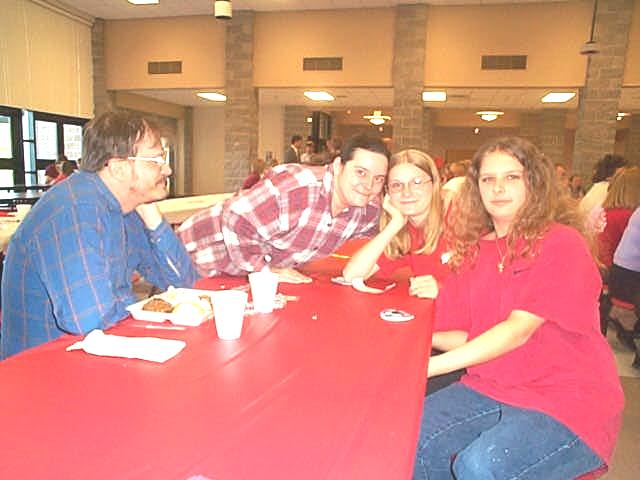 Group enjoys banquet