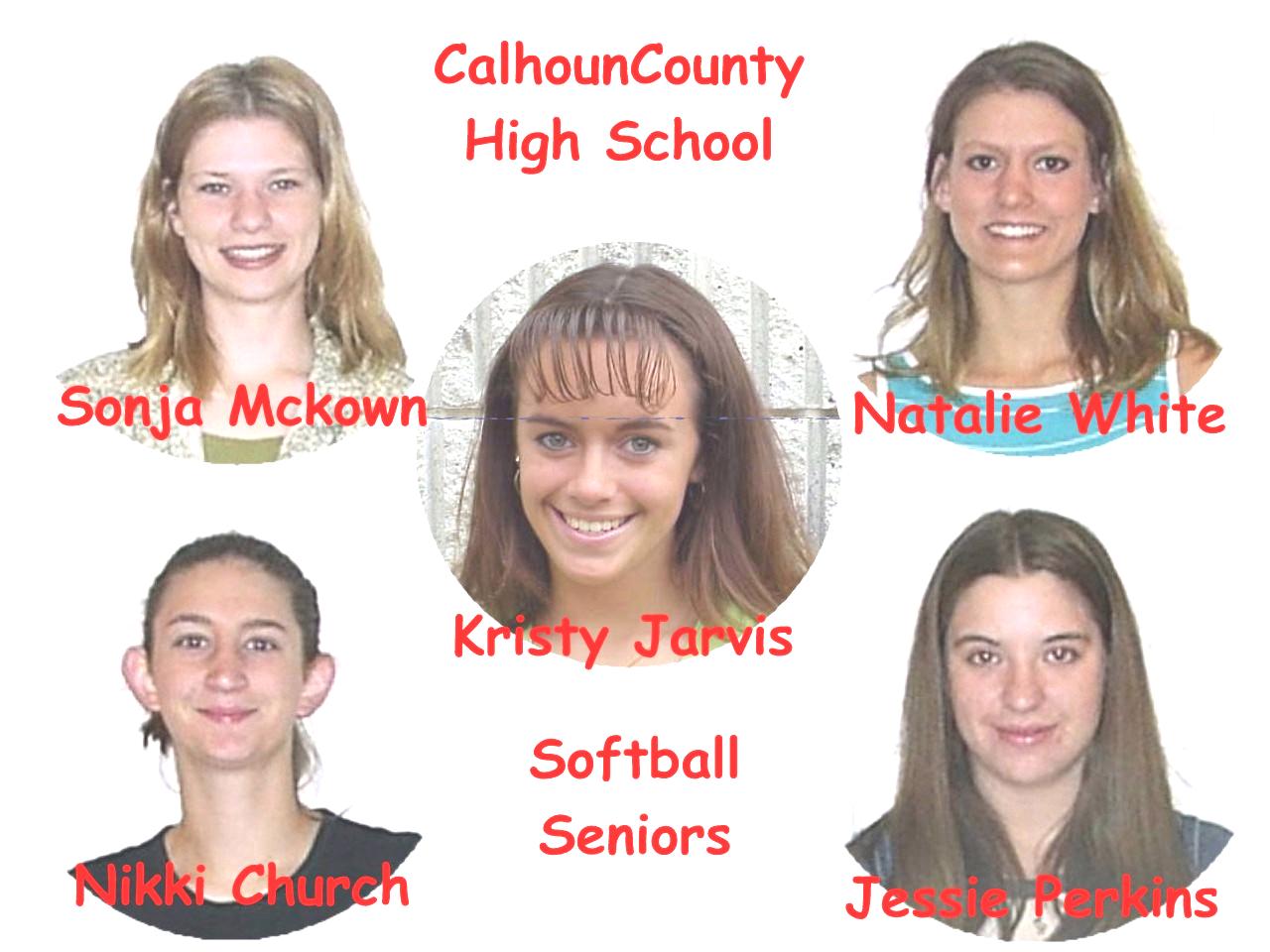 David White, CHS Softball Coach
At their last meeting for the 2002 season the Little Kanawha Conference Softball Coaches nominated and voted on players throughout the conference for 1st team, 2nd team and Special Honorable Mention Awards. Home coaches are allowed to nominate but not vote on their own team players. After the nominating/voting process came to a conclusion the following senior team members of the 2002 Calhoun County High School softball team had won awards:
Natalie White; 1st Team All Little Kanawha Conference for Outfield
Sonja McKown, 2nd Team All Little Kanawha Conference for Pitcher
Nikki Church, 2nd Team All Little Kanawha Conference for Infield
Jessie Perkins, 2nd Team All Little Kanawha Conference for Utility Player
Kristy Jarvis, All Little Kanawha Conference Special Honorable Mention
Coach White commented that the team was very competitive this year directly because of the outstanding play of seniors. "We depended upon their skills and their leadership on the field constantly, they put their hearts into every game we played," said White. "Coach Church and I were very sorry to see them play their last game with us. We wish all of them luck in their future endeavors and hope that they continue in athletics on the college level," he said. Thanks girls you will be missed! The season record for Red Devil Softball this year was 9-9.