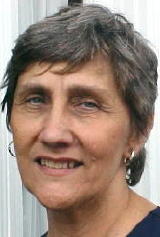 By Ann Richards Francis
heartpaths@yahoo.com



West Virginia is the wild and wonderful state. Wyoming is the land of mountains, desert and never ending scenery.

We drove the secondary roads from West Virginia to Wyoming this time. along with Brad and Sandy, family companions. We stopped at roadside parks and rested during the daytime drive.

The countryside was more interesting than looking at the back-end of trucks and countless miles of cornfields on both sides of the interstates. Reaching Ogallala, Nebraska, Brad and Sandy went on westward on Rt. 30 to Green River, Wyoming and Harold and I went north on Rt. 26 in Nebraska. Four days after leaving West Virginia we finally arrived in Wyoming near Torrington.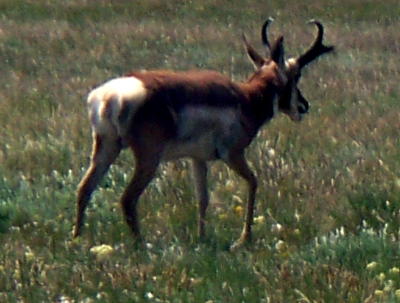 An antelope plays in Wyoming
The mountains there are majestic. I kept looking at them, sometimes almost straight up along side the roads. They are the everlasting hills. They are always there, in grand display.
Now I know why they call them The Rockies. Camping in the mountains is a challenge sometimes if you are looking for a place to camp away from the campgrounds. It is no place to be in a hurry. Rocky roads and more rocky roads are the norm in the Rocky Mountains. I had no need to hurry or even move at all. I always knew there was more there than I could see.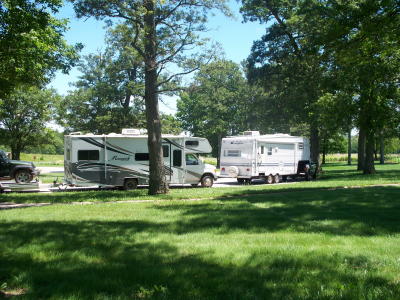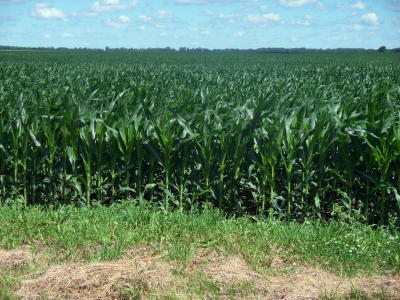 Campers and cornfields in Nebraska
I hope to write about the adventures we had in Wyoming in this column, but it will take more than this one time to do that. The beauty of the place is, that there is more nature than anyone can take in. I tried to grasp it with pictures, but could not.
For me, West Virginia is where the heart is, because it is home. But, should I be forced to live somewhere else, it would be where the buffalo roam and the antelope play in western U.S.A. Probably, it would be in Wyoming.