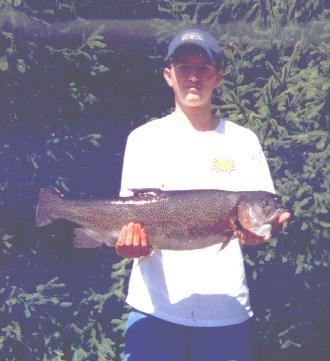 Andrew and his big Rainbow catch
A near record rainbow trout was caught last weekend by Big Bend resident Andrew Prusak, 14, in the tail waters of Sutton Dam. The fish weighed nine pounds and nine ounces, and measured 28 1/2", said Andrews dad, David Prusak.
The fish is a little less than two pounds shy of the West Virginia state record, and is a possible record in the International Game and Fish Association, Junior Division. "That record was nine pounds in the fall of 2001," said the elder Prusak.
Andrew made only eight or nine casts when the fish hit a crank-bait. He happened to be using a 12 pound test line.
David Prusak said everyone was in shock, including David who was complaining about his fishing rod breaking in half. "In no uncertain terms I explained the rod can be replaced. A fish of those proportions doesn't come along every day."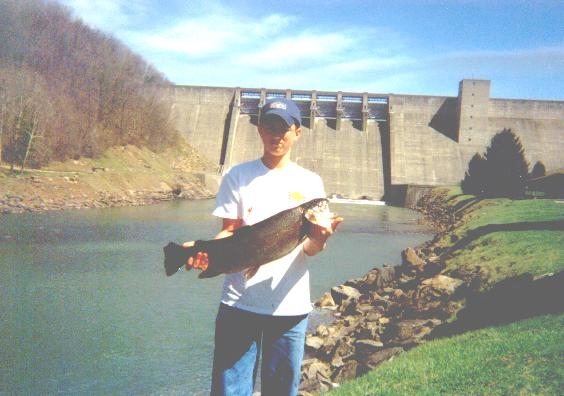 Andrew caught fish after a few casts