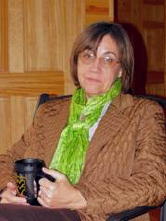 By Alice Hickman
heartpaths@yahoo.com

I recently motored over near the east coast to visit a friend and take a mini-vacation. My intention was to escape to a mild and sunnier climate. Maybe get some sun and a little tan on my winter pale skin. However, the rain and cooler air seemed to follow me.

So the agenda changed. The few days were spent with late night conversations, extended mornings, inside flea markets, church spaghetti dinners and visiting with others that I knew from previous visits.

We went calling at Phyllis' house. That is where I met Tater.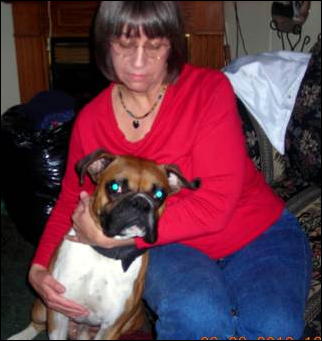 I fell in love with Tater and he fell in love with me
Tater's age is unknown as well as his credentials. We surmise that such a handsome brute has to be from a good line.
Tater was rescued from a bad situation by Phyllis' son Chris. He was hungry and poor in spirit and body at that time.
Upon the journey to Chris's' house Tater had to be put on the back of the truck. That seemed the obvious place to transport him as well as a fifty pound bag of potatoes. That is what trucks are for you know! However, Chris had to make a couple stops on the way so arrival was delayed.
When Chris unloaded Tater, to his sad dismay he discovered that the 50 lb. bag of potatoes had disappeared. Not the bag, just the contents.
So it came to be that the newly adopted dog was appropriately named Tater.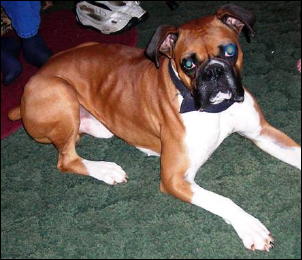 Tater
It also quickly became apparent that Chris' mother Phyllis was the obvious choice to welcome Tater into her home. She now has a new guard dog and Chris can stop by anytime to wrestle with Tater and make sure that he is doing a good job of watching over his mother with a proper gentle attitude.
So taters will now have a whole new meaning. Like Tater, we will never go hungry as long as we have taters.
And that is where the heart is!