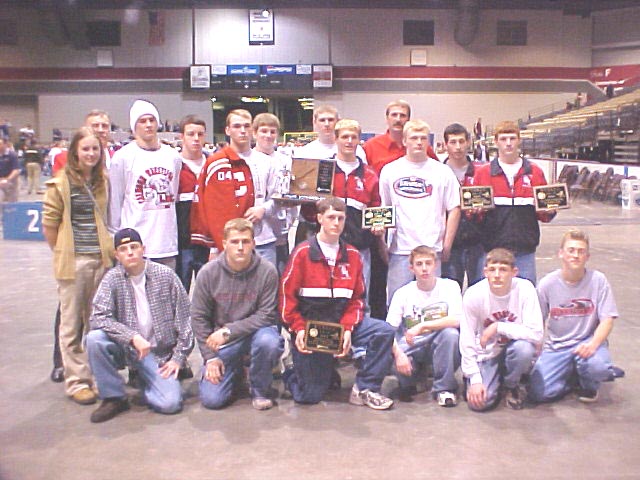 A pocketful of victories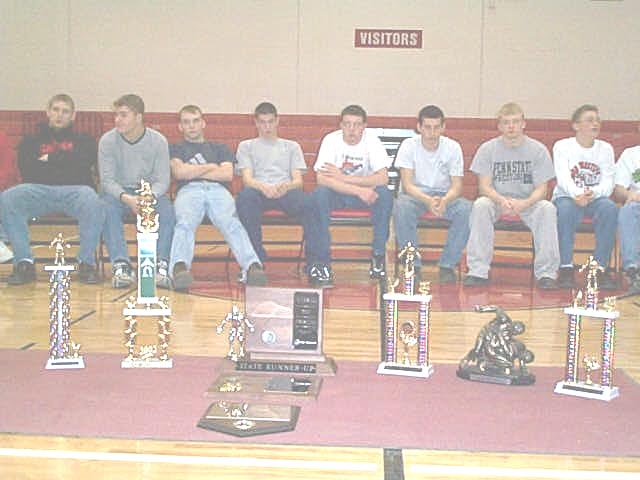 A pile of trophies
After some set-backs this season, Coach Mike Stump said "We got some new focus, new goals, and decided we were a better wrestling team." Stump shared his thoughts with the student body and several guests at a special assembly yesterday at Calhoun Middle/High School.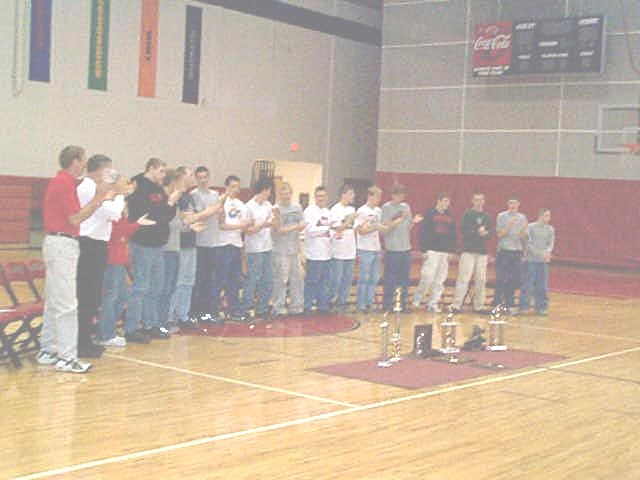 Students honor their wrestling team
The Red Devil team rose near the top, coming in second in AA/A in the West Virginia State Wrestling tournament last weekend, producing some team champs, with Mike Stump being named Coach of the Year in his class. (SEE earlier Hur Herald stories)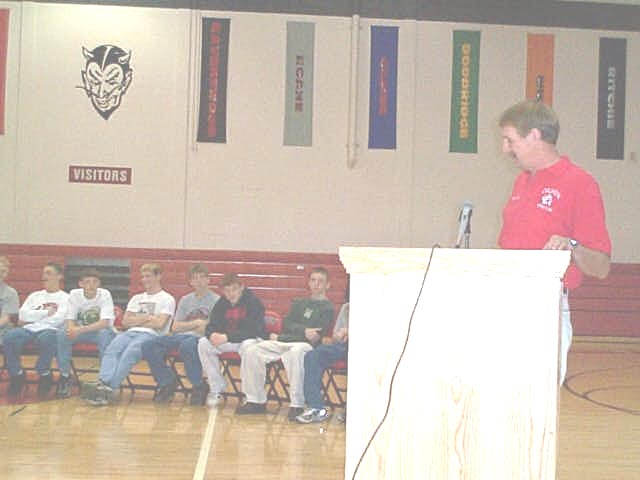 "New focus, new goals," says Coach Stump
Ashley, Morris and Metz were named State Champs.
Coach Stump, a 16-year wrestling coach, said main rival Oak Glen from Hancock County was "a real AAA powerhouse for several years," recently dropping to a lower class because of enrollment. "No one can touch them," he said, "Although at one point in the finals we were tied with them. They are worthy opponents."
Assistant Wrestling Coach Buck Stewart told the students "Calhoun, you're a classy bunch." Stump expressed his appreciation to Stewart for helping with the team during the death of his mother.
Noting numerous tournament wins, including the LK Wrestling Conference for the first time and becoming the Region III champs, Coach Stump recognized each team member individually. Winning with this team "Is the biggest thrill of my life," he concluded.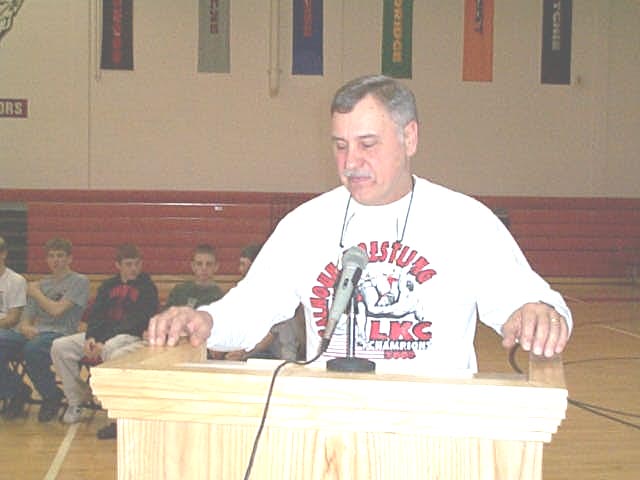 Asst. wrestling Coach Stewart "You're a classy bunch"