Photos and captions by Rick Brewer

A special assemby will be held at 9:30 a.m. this morning (Monday) at Calhoun Middle/High School to recognize a team of wrestling champions and the coach who helped get them there. The public is invited to attend.

Calhoun's winnng team came in second in class AA/A in the State Wrestling Tournament Saturday in Huntington (197.5), with Oak Glen from Hancock County (216.5) the first place winners for the sixth year in a row.

Chris Morris was declared the Most Valuable Player in the AA/A tournament, and Calhoun's hard working wrestling coach Mike Stump was declared AA/A Coach of the Year, an exemplary achievement for Calhoun High School.

The Red Devil team produced three West Virginia State Champs.

Justin Ashley 112 lb - Chris Morris 125 lb (A two time winner) - Derek Metz 130 lb - Jeff Morris, brother of Chris, was a second place winner.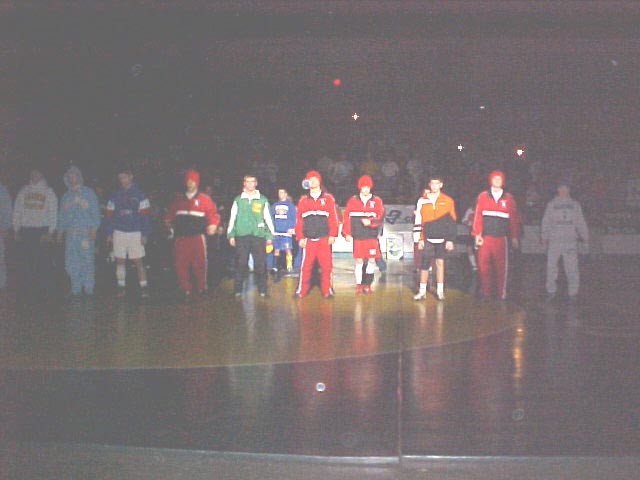 Spotlight parade before final round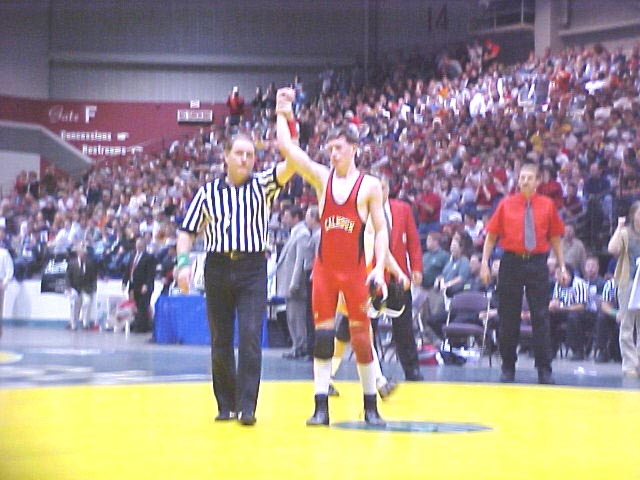 Justin Ashley wins State Title at 112 lb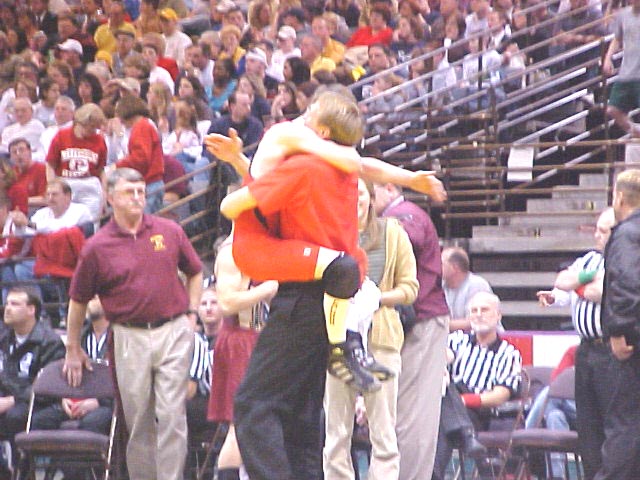 Justin gives Coach Stump victory hug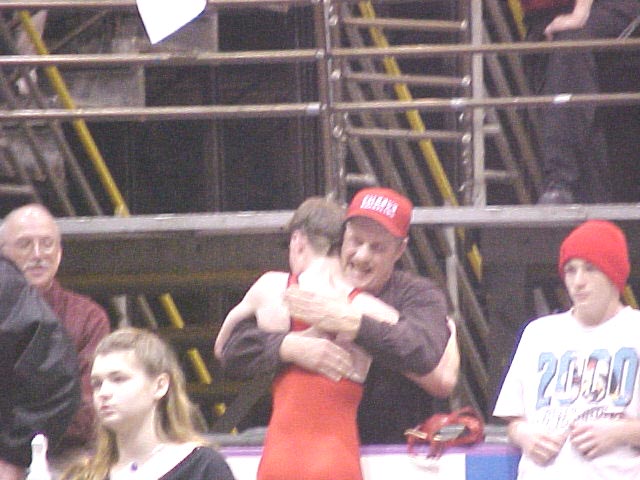 Proud father Matt Ashley embraces his son State Champion Justin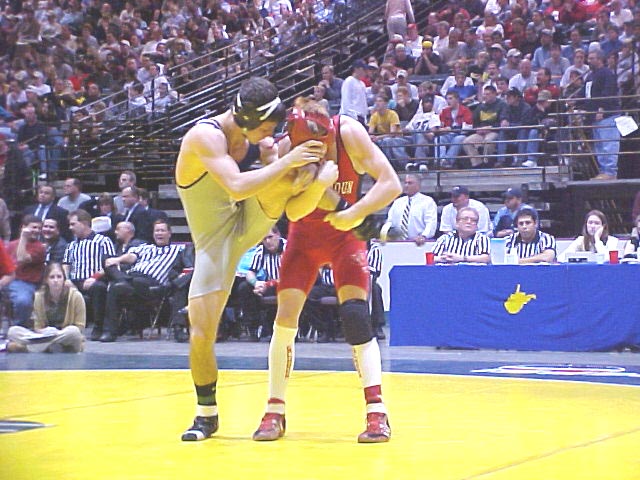 Chris Morris battles Ritchie County's Ryan Bumgardner for the State Title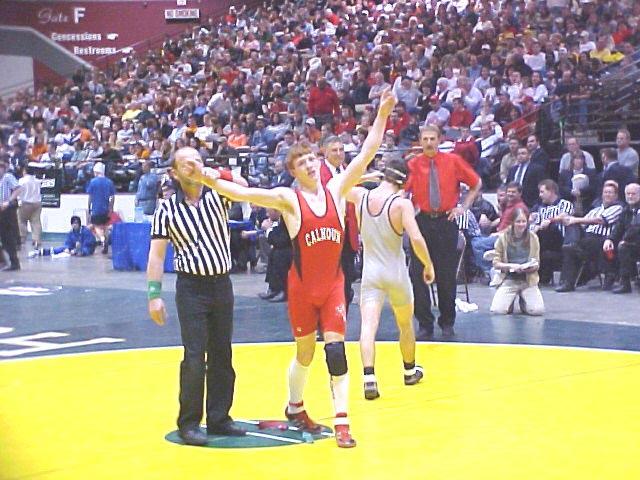 Chris Morris wins the match and is two-time State Champ
Chris Morris gives coach Stump a victory embrace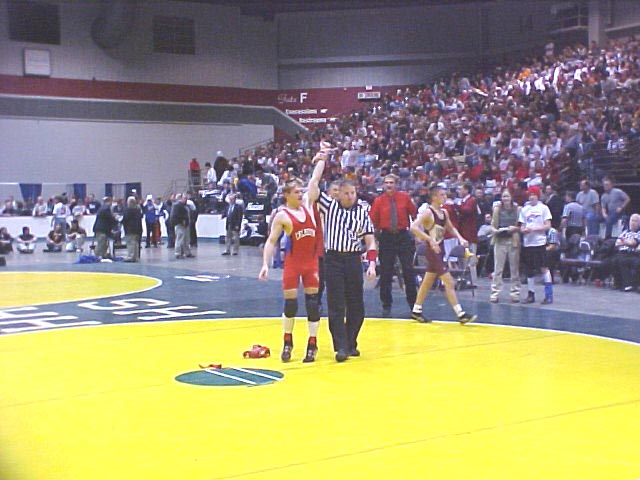 Derek Metz raises his hands in victory, he is now State Champion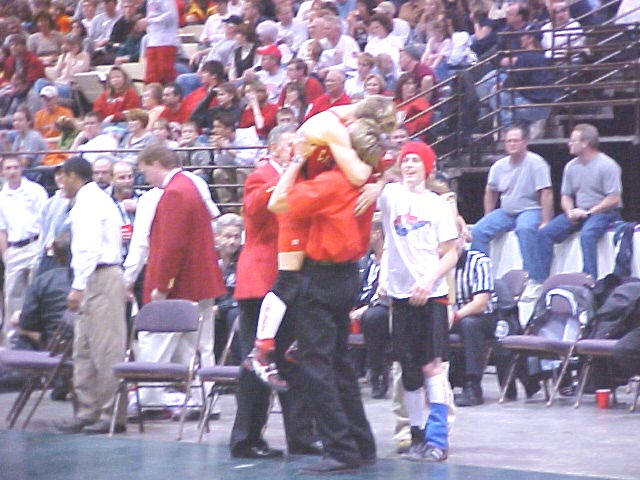 Derek Metz gives coach Stump a well deserved victory hug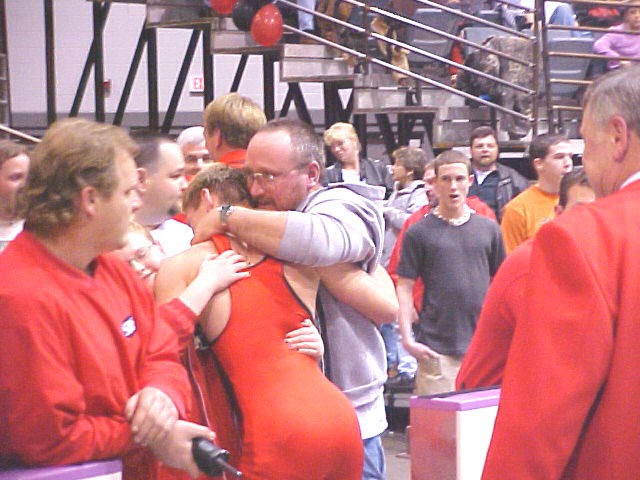 Derek Metz shares victory with his biggest fan, his dad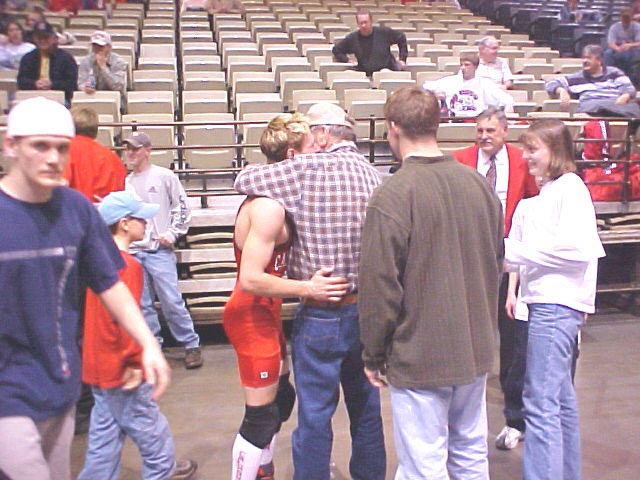 Proud grandpa Metz gives his favorite wrestler a big hug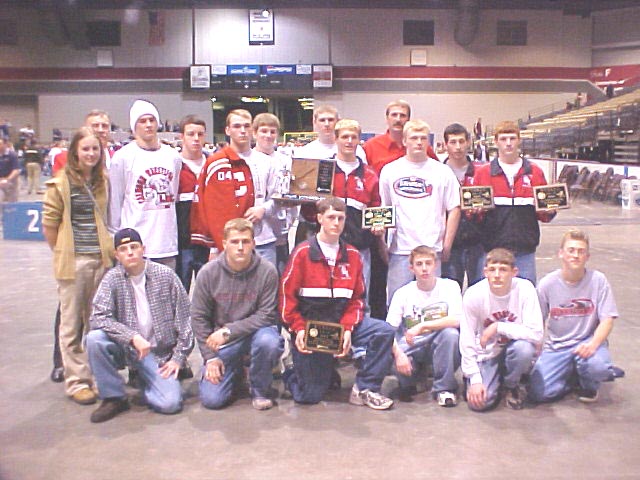 Red Devils, Team of Champions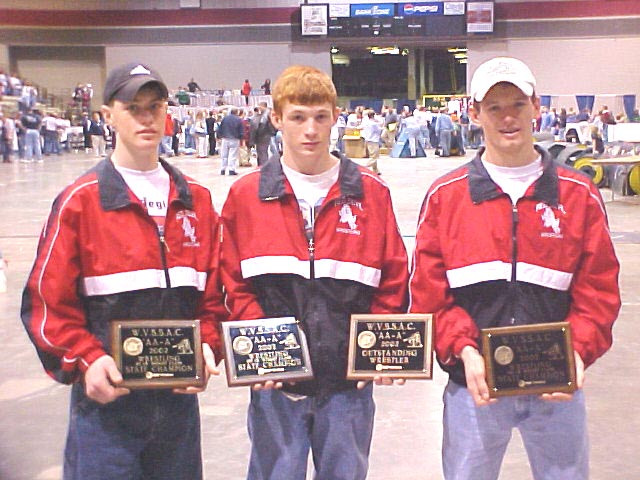 Red Devil State Champions, Justin Ashley, Chris Morris and Derek Metz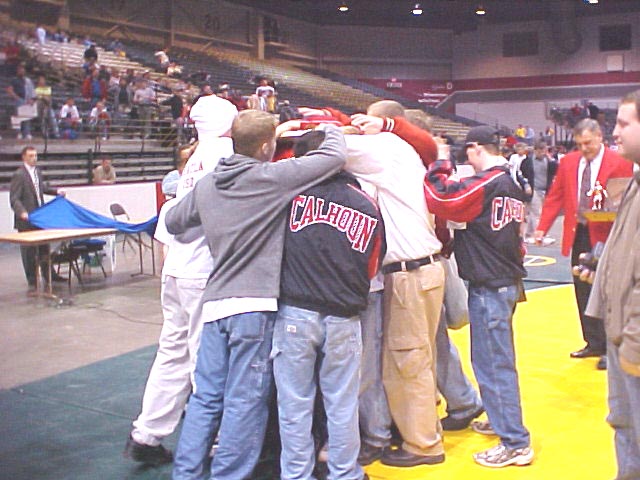 Coach Stump is buried as wrestlers congratulate him on winning
the Coach of The Year In AA/A