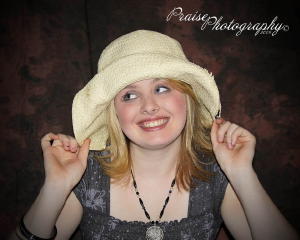 The CWVAC Volleyball Tournament was this weekend which was the conclusion of the Calhoun Middle School Volleyball season. What an exciting and heart wrenching tournament it was! Our Lady Red Devils came in second to Walton which was not reflective of the undefeated season they played. Walton players should receive credit for the improvement they made throughout the year and the winning edge they had at the tournament. Our ladies were a little sluggish the first match and much improved when they came back later to play for the tournament win but unfortunately, fell short.
I told my granddaughter, Shayla Arnold, that things in life are not always fair and that folks who may deserve the win don't necessarily always get it. Winning the tournament would only be a fitting conclusion to their awesome season, but it was not to be. No, it wasn't "fair" but, again, life isn't always fair. Our coaches, Chuck Hicks and Angie Hersman, are to be commended for their training, care, and concern for the team. You taught them well and encouraged them to have "heart" for the game.
The lack of equality in life brings me to Shayla's failure to be recognized in either all conference or tournament play. (Look out, here comes the sour grapes of a grandmother....wait until I've finished and then tell me if you still agree to that assessment.) Don't misinterpret my remarks, I'm not taking one thing from anyone who was recognized from Calhoun; however, I think one person was overlooked that should have been included....so thank you for allowing me to present her the recognition she deserves.
1. Shayla is the only player on this undefeated team who has been on the "A" team since her 6th grade year.
2. Shayla's serve was used as a training mechanism for all of the team members because of the power she has and the low line of the ball that barely skims the net.
3. Shayla had a game high of 23 pts. (12 games - 138 points for an average of 11.50 per game). Always contributing and trying her very best.
4. Shayla had numerous assists in every game she played. Unfortunately, those stats are not reported and I was not at all the games and do not have the information.
5. Shayla was the only player pulled from only 1 game the entire season. If she was not a valuable player, why did she remain on the court?
6. Shayla's motivation for her education is athletics which she sorely enjoys.
7. Shayla is not perfect, but her desire and goal to be her best at athletics comes from the heart.
I've been told that the selection process for these honors are purely political. My suggestion for consideration for all honors should be totally by statistics from the season and from the game - all activity...serves, kills, assists, spikes and deduct for errors, for example. It would be easy for coaches to bring compiled stats to a preconference meeting and the young lady (or gentleman, depending on the sport - football, basketball, etc.) to determine the highest scores for the season. The conference matches/games might take a little more time to compute, but it would remove the "politics" and be a more equitable system. Having said that, Shayla may not have been in the top numbers and maybe some of the other young ladies would not have been selected either, but it would certainly remove any question from the voting process and players or parents would have no questions regarding the outcome.
I dare say that there are those folks before my granddaughter or my grandsons or my son or daughter or maybe your grandchild or son or daughter....who have been slighted because of this process and it is one of the quirks of the system.
Maybe a player needs to go to the coaches and solicit votes like an election? Maybe we should try and get the politics and favoritism out of our school system and athletics? To all the Shaylas of this world: Life isn't always fair; so don't become disheartened and, yeah, maybe I do have sour grapes...grandparents and parents can do that...but know this...that there are those who see real talents and you will always have them and be able to use them in your future.
You are my one, and my only, granddaughter, and no one other young lady could ever make me more proud! I love you, Shay!
Grandma Loretta Propst