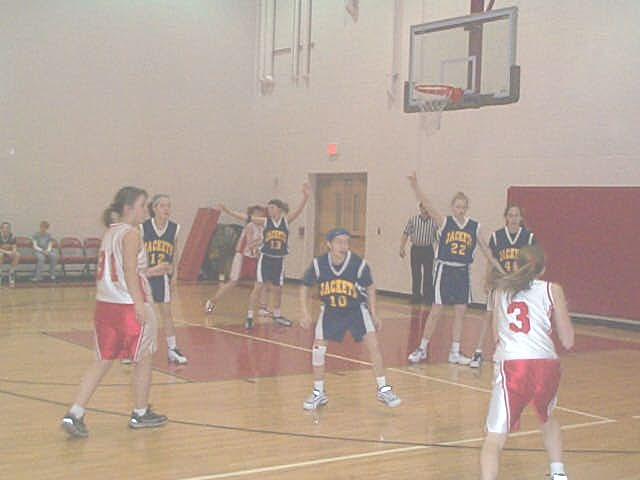 Swift action leads team to CWVAC Tournament
Calhoun Middle School Girls Basketball, under coach Chip Westfall, will be heading to the CWVAC tourney, being hosted this weekend at Calhoun Middle/High School. CMS defeated Roane County 30-23 last night at Mt. Zion, with a 10-6 win-loss record, second in the division.
"The CWVAC tournament, the first to be hosted at Calhoun, will be a heavily attended event," said Principal Roger Propst. "There will be a big crowd, and we hope Calhoun folks come out and enjoy the action." The tournament starts Friday evening, with the four finalists squaring off at 6 p.m. and 7:30 p.m.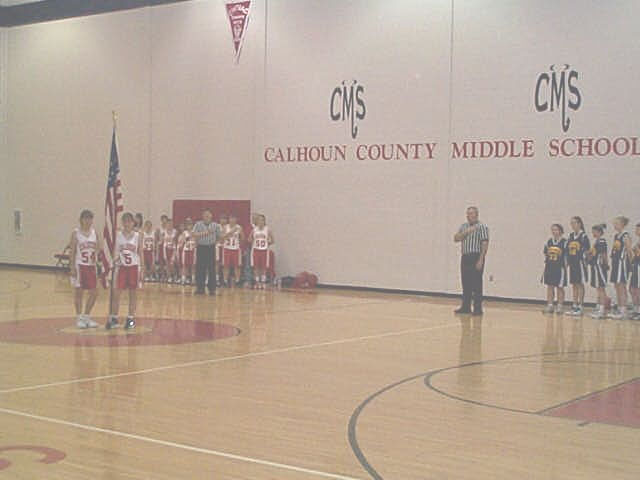 Katie Walker, Ashley King and Holly Harris sing National Anthem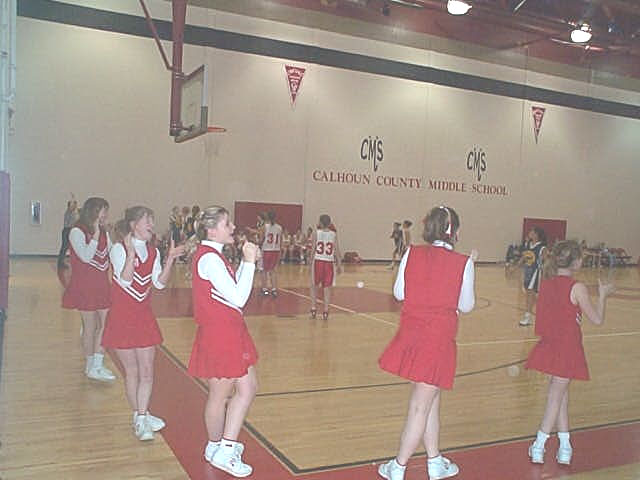 Cheering the winners
Saturday the playoffs will continue with the CWVAC championship game at 2:30 p.m.
Another big basketball event is scheduled at Calhoun High for the weekend, the L-K Boy's Night of Champions, Saturday evening. The game will determine the L-K basketball title.
The starting five for the Middle School last night, Katie Walker, Ashley King, Brooklyn Groves, Dani Church and Casey Westfall.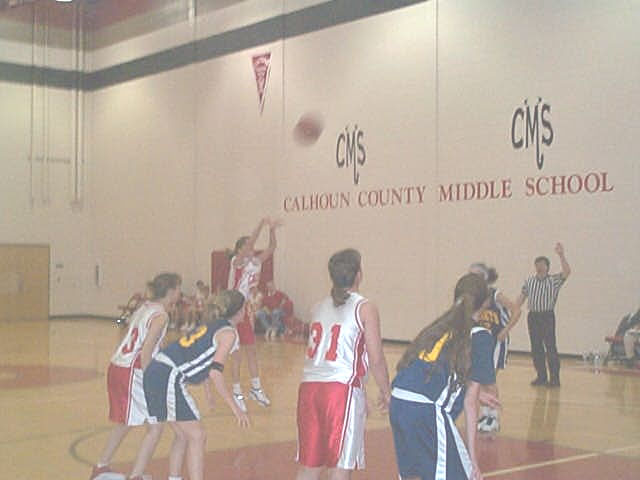 Hitting the rim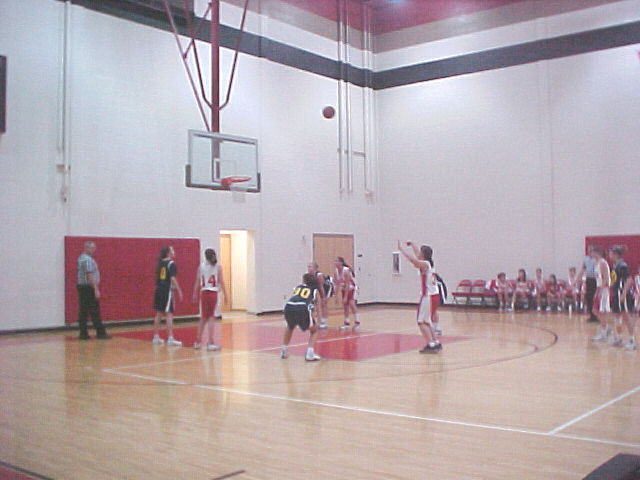 Dani Church shoots a foul