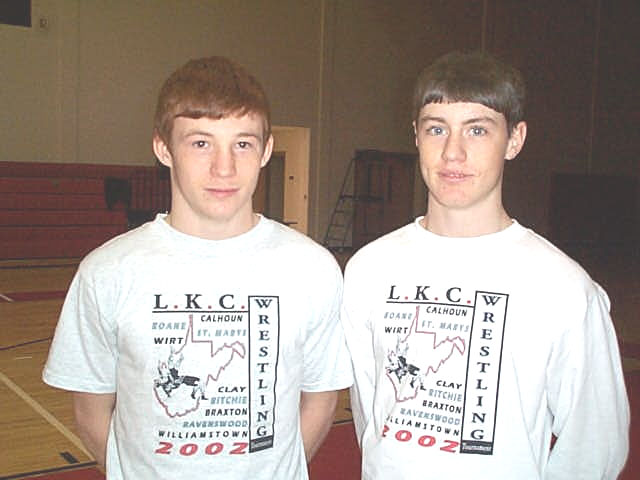 Chris Morris (L) and and Justin Ashley (R) LKC wrestling champions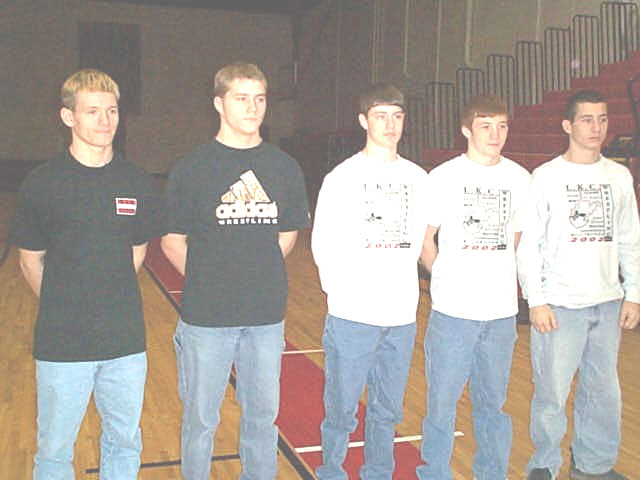 Top of the line champions
It was celebration time at Calhoun High School yesterday morning, with the student body recognizing its longtime-coming LKC wrestling champs. History was made Saturday by the Red Devil wrestlers at Ravenswood, after Jeff Morris, a 140-pounder, pinned Williamstown's Alan Tracewell during the finals.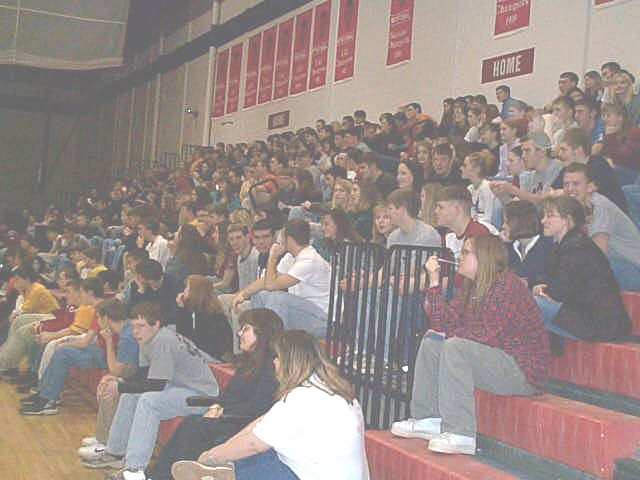 Students cheer their champion team
An ecstatic student body cheered and recognized the champions during an assembly.
The first time ever championship for Calhoun came after reaching the top with 185 points. The not-predicted-to-win team also produced the Most Outstanding Wrestler award, which went to 112-pound Justin Ashley, with three other Red Devils, Criss Morris, Derek Metz and Ray Burge crowned as champions.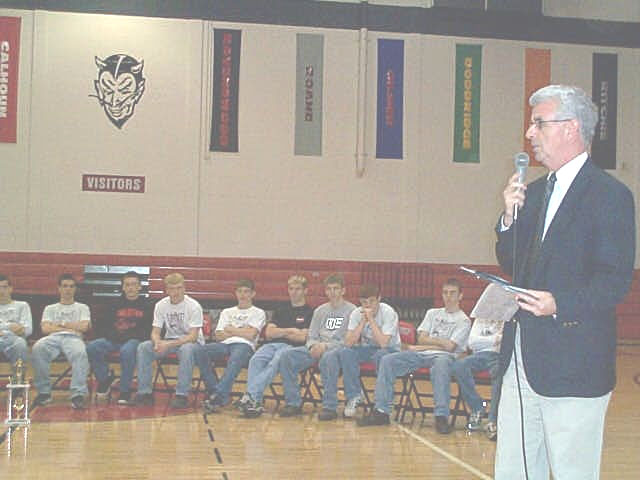 Principal Roger Propst gives wrestling history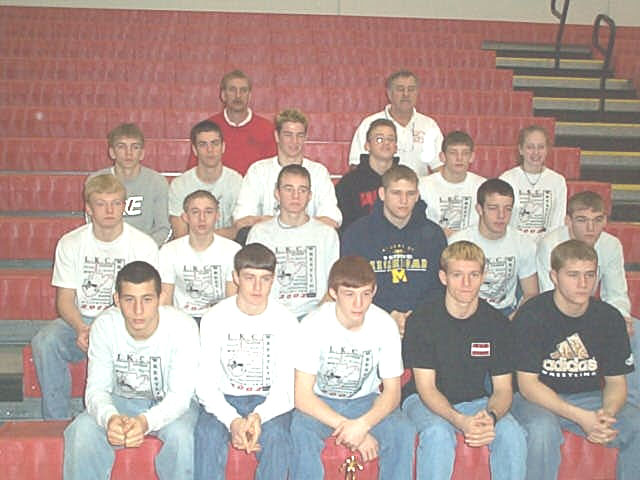 Official team photo with coaches
Coach Mike Stump said the wrestling program has been coming along for several years, and his mat men deserved the win. School principal Roger Propst read a history of the wrestling program, noting the Parkersburg sports writers were predicting a win for Williamstown as late as Saturday. "We know our team knows how to walk the walk," he said.
Stump said it was a "wonderful and exhilarating high" for his coaching career. Coach Stump learned about the death of his mother Nelma Stump a few hours later. The student body acknowledged her death with a moment of silence.
The Red Devils are not through yet, with more matches and the regionals coming up.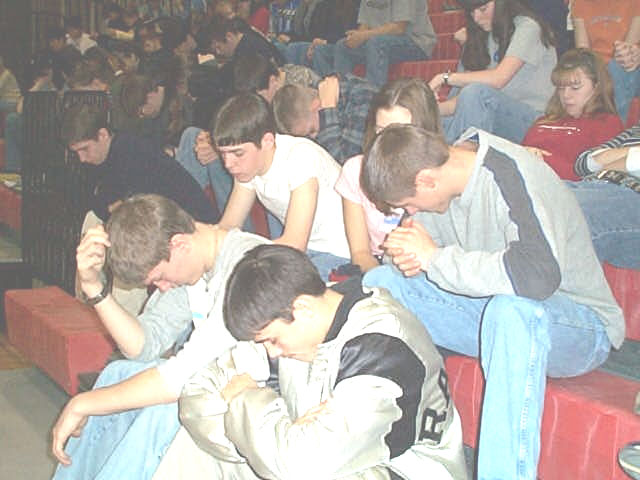 Students have a moment of silence to remember Mrs. Stump