By Bob Weaver

Twelve-year-old Andrew Jones, son of Adam Jones of Big Springs, is sixth in the world in the IBO championship. Andrew is rapidly making a name for himself in the world of bow shooting, winning dozens and dozens of shoots around the country. He has been shooting since age five and has a case full of trophies to prove it.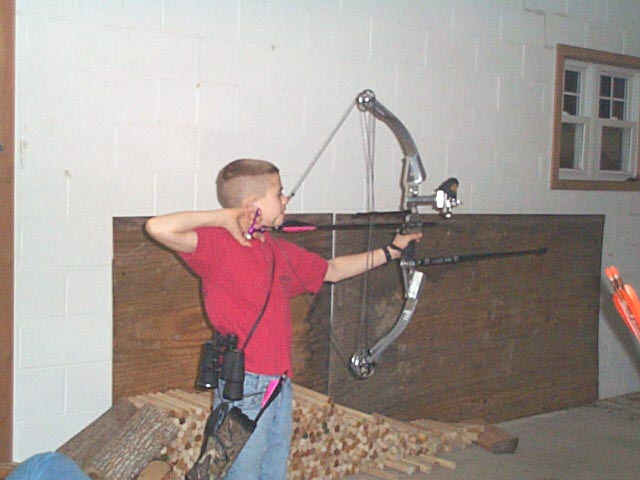 Champion 12 year old Andrew Jones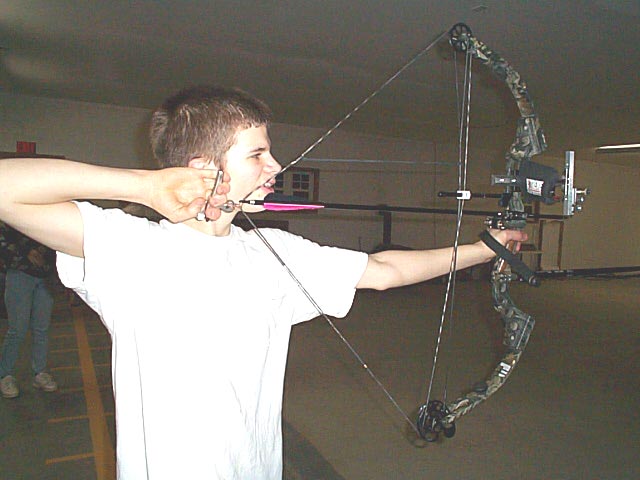 John Arthur, 16 is a recognized shooter

Adam Jones, his dad, set the state record in 1998 and has established an outstanding shooting record around America. John Arthur, 16, son of Sheila Rader of Grantsville has gone to the top in several categories. His goal is to shoot for the US Olympic Team.

Jones Archery, with its large indoor range at Big Springs, has a lot of other bow shooting talent. "Archery is slowly coming up in our area," said Lester Jones. He keeps his indoor shooting range open for lots of practice. Lester Jones has a lot of trophies under his own belt.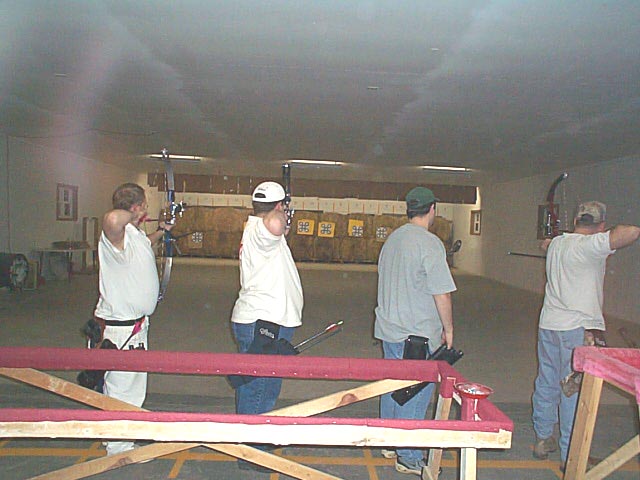 Saturday night shoot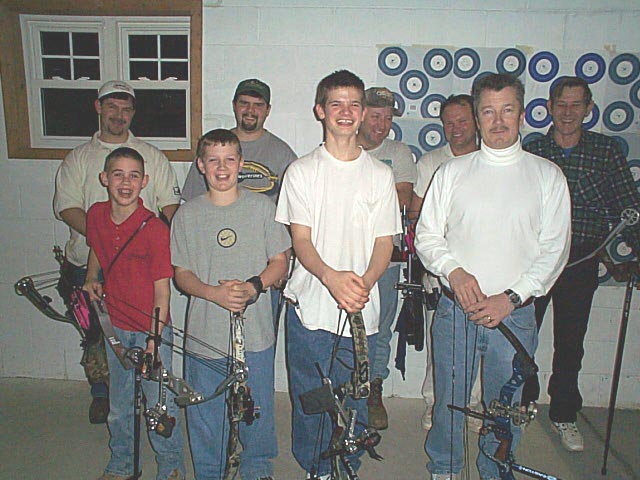 Front (L to R) Andrew Jones, Mike Davis, John Arthur and Buddy Davis
Back (L to R) Doug Riffle, Tony McCumbers, Rusty Phillips, Randy Courtney and Lester Jones

"We would like to see more kids and people in our community become interested in archery. It teaches a lot of self-discipline, concentration and control," said Jones.

The shoot last Saturday night had some winners:

1st place: Rusty Phillips with 300-56 x rings (shoot-off) 2nd place: John Arthur with 300-56 x-rings 3rd place: Randy Courtney with 299-55 x-rings

Jones Archery has three more shoots scheduled on February 10th and 24th and March 10th.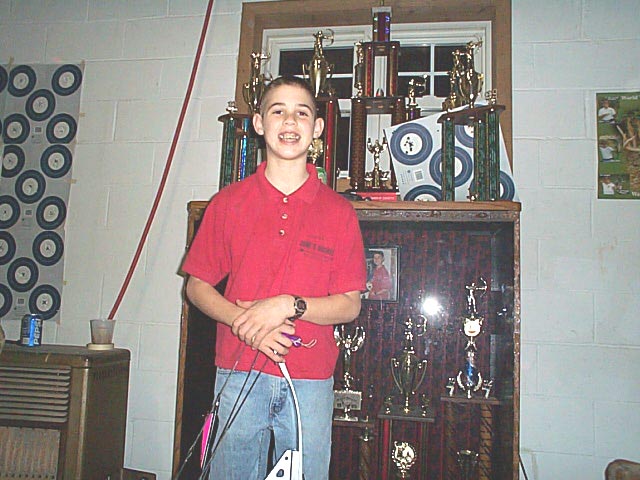 Andrew is proud of trophies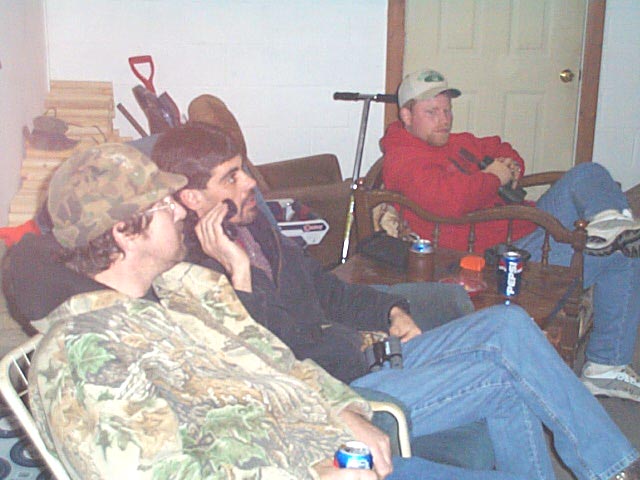 Spectators take in shoot