Article and photos submitted by Rick Brewer

The Calhoun Red Devil wrestlers made history yesterday, Saturday, February 2nd, winning the Little Kanawha Conference. Calhoun has participated in the LKC since 1964, but had never won the title until this year.

The Little Kanawha Conference is considered by many the toughest conference in the state. The nine teams that participate in the LKC are Braxton, Clay, Calhoun, Ravenswood, Ritchie, Roane, St. Marys, Williamstown, and Wirt.

Calhoun claimed five individual titles, Justin Ashley - 112 lb., Chris Morris - 125 lb., Derek Metz - 130 lb., Jeff Morris - 140 lb., and Ray Burge - 171 lb. Finishing in second were Brian Gungle - 103 lb., Eric Metz - 145 lb., and Charlie Gibson - 275 lb. Receiving a third place finish was Jared Brewer - 119 lb. Finishing fourth were Gary Wager - 135 lb., and Joey Moore - 160 lb.

Voted most valuable wrestler was Justin Ashley.

The Red Devils faced some of their toughest competition in the state Saturday, but once again came out on top. Calhoun defeated Williamstown ( ranked # 3 in the state) by 14.5 points, and also defeated Wirt ( ranked # 4 in the state) by 48 points.

The team scores were:

Calhoun 185.5
Williamstown 171
Wirt 137.5
Roane 100.5
St. Marys 77
Clay 64
Braxton 60
Ravenswood 53
Ritchie 46

The Wrestlers have less than 3 weeks left so show their talent. They wrestle at the Calhoun Invitational on February 9th, Regionals on the 16th, and the State Tournament on the 21st, 22nd, and 23rd. Come join the Red Devil fans in support of our Calhoun wrestlers who are currently ranked 2nd in the state.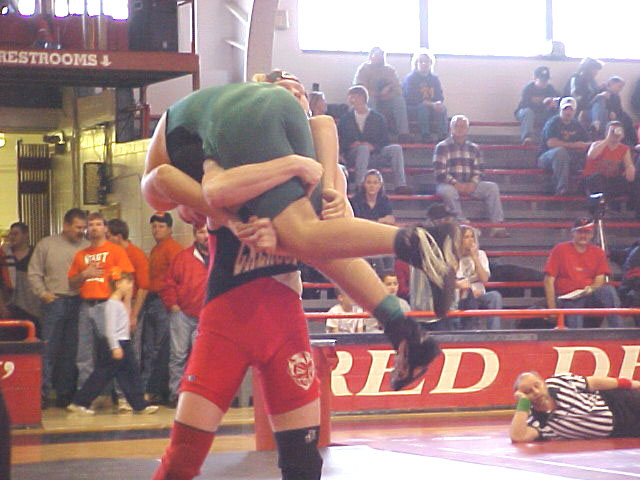 Gary Wager gives his opponent a lift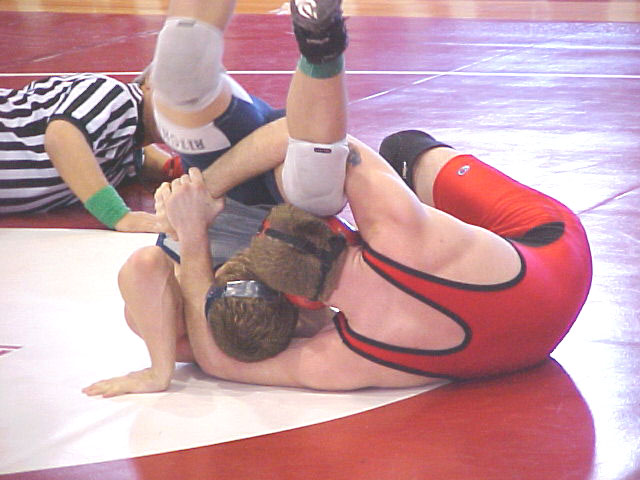 Joey Moore Pins opponent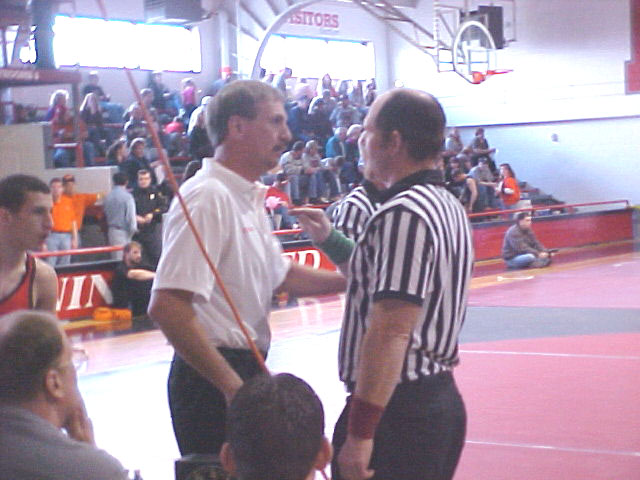 Once again Coach Stump contends with finger pointing Ref A familiar reoccurrence of last weeks competition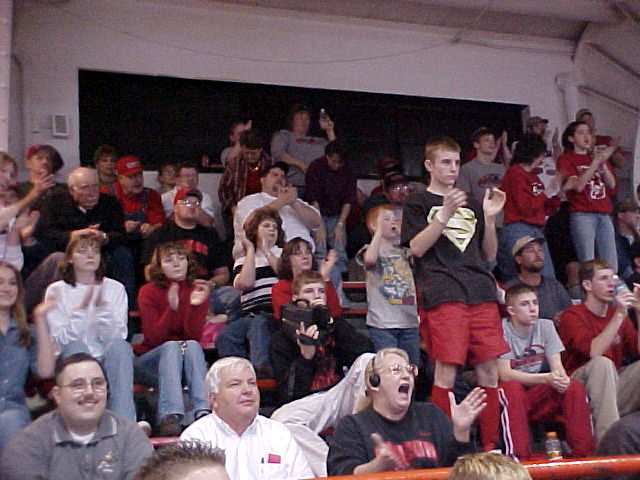 Red Devil Fans
Jared Brewer battles Braxton opponent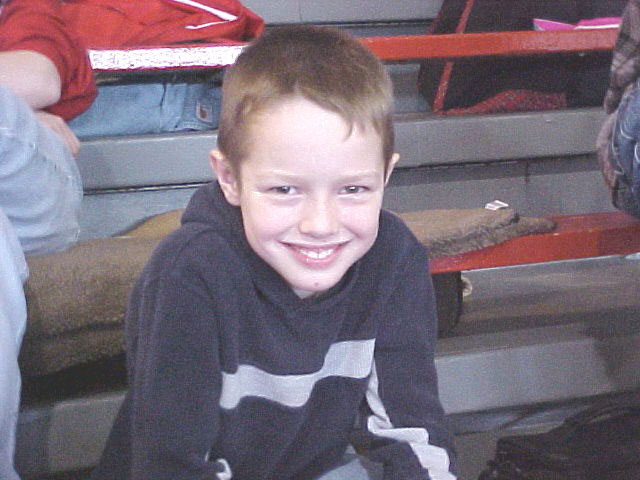 Eric Metz's biggest fan, little brother Corey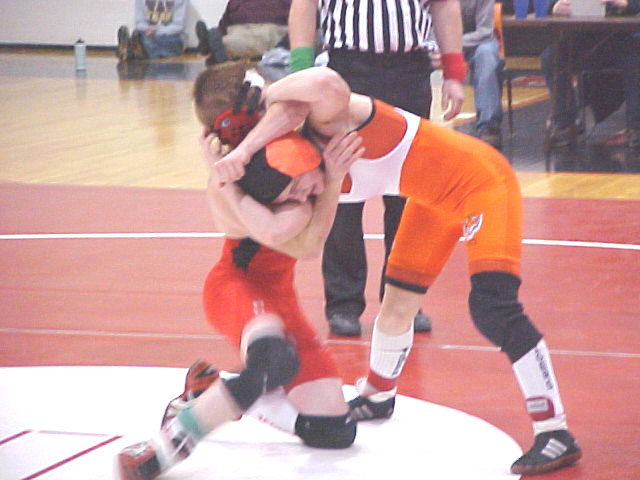 Finals match, Bryan Gungle vs. Erica Dye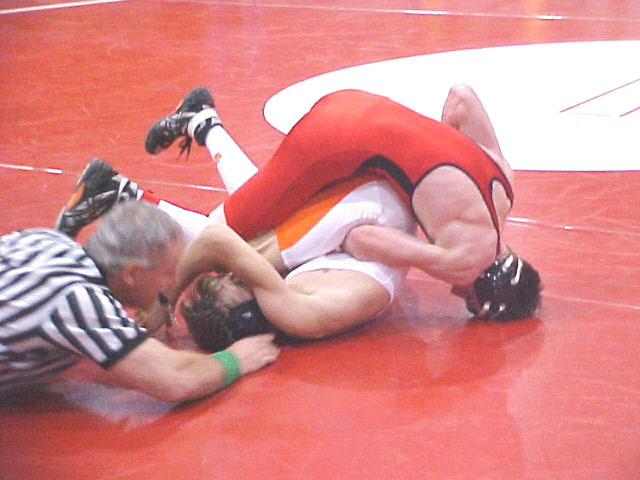 Finals match, Justin Ashley pins opponent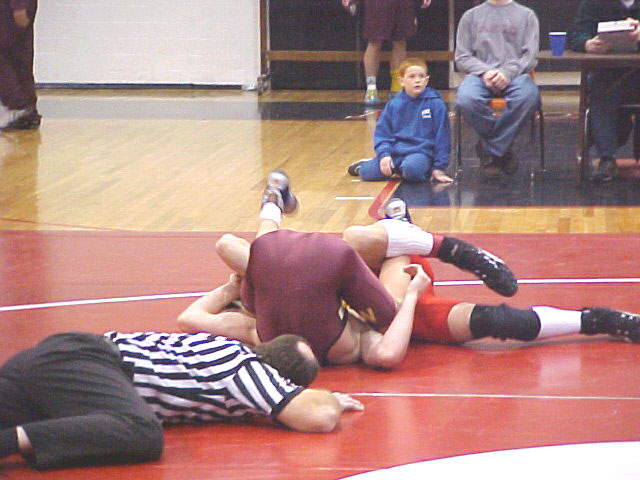 Finals match, Jeff Morris Pins opponent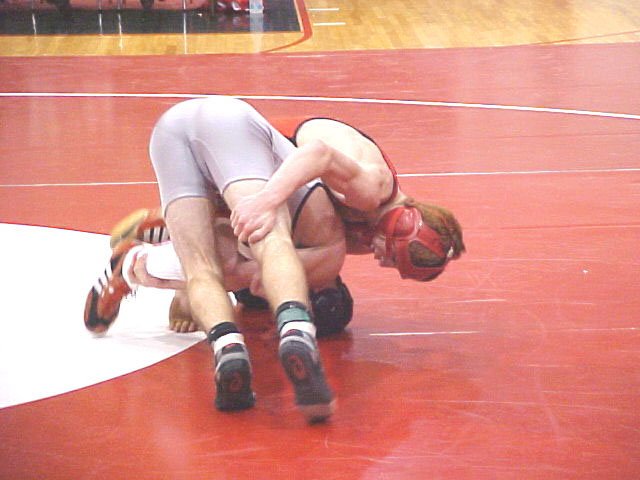 Finals Match, Chris Morris vs Ritchie County's Ryan Bumgardner
Finals Match, Derek Metz fights for control of his opponent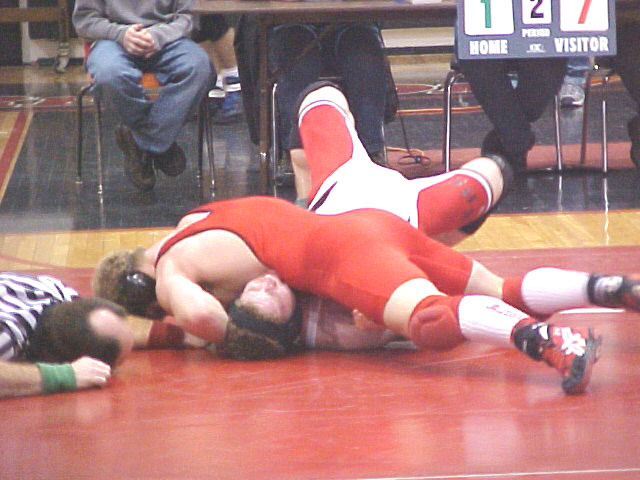 Finals Match, Ray Burge pins his opponent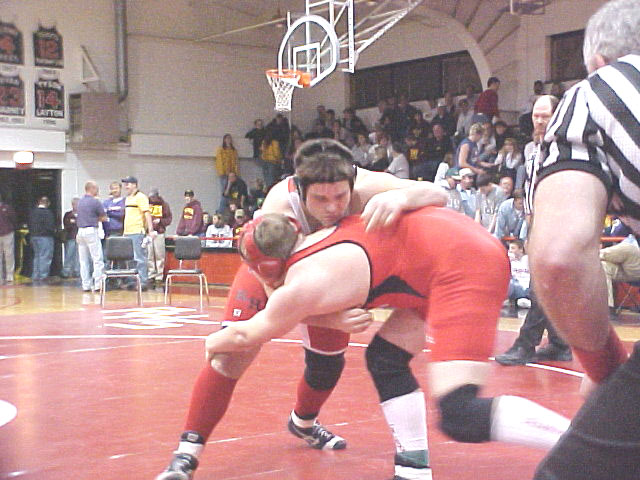 Finals match- Charlie Gibson fighting control against Ravenswood heavyweight Dana Raban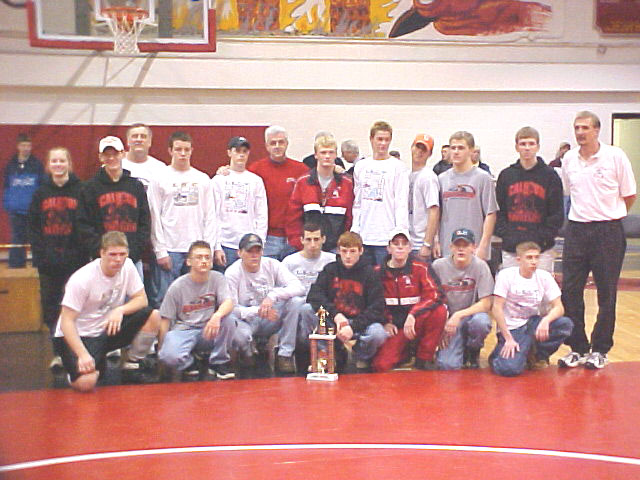 LKC Champs, Calhoun Red Devils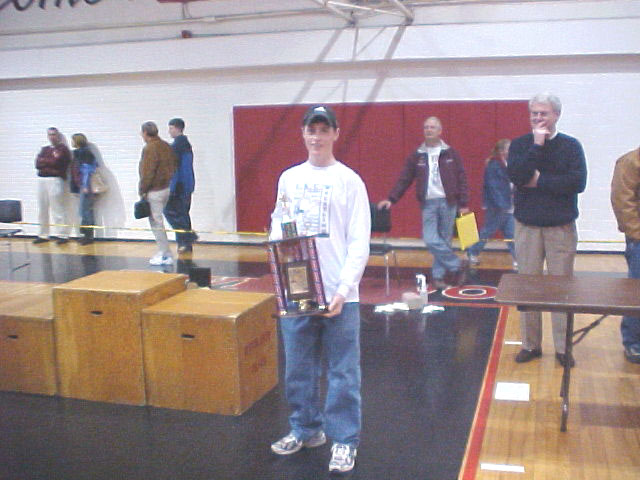 Most Valuable Wrestler, Justin Ashley