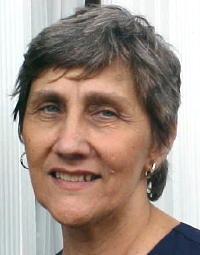 By Ann Richards
heartpaths@yahoo.com

I went to my husband's grave today.

I stood there for awhile and thought of days gone by.

The scraggly rosebush I had planted there thirty years ago

Had found a way to stay.

Love that does not end!

Love that comes to stay!

Was my heart cry from within

As I turned and walked away.

Part of me lies buried there

Beneath the silent clay.

But, as the rosebush there

I, too have found a way.

GRANDMA SAID

Give me the roses while I live, Grandma said.

My child's heart was weightless.

I did not understand.

Years have swept away the child's heart in me.

Yet within, her words still speak.

And now I understand.

This memorial day was as all others. People taking flowers to all the cemeteries. I too drove my Mom and Aunt to Mt. Liberty cemetery at Tanner, WV. It is located a long way on top of a hill from Tanner.

From there, we went to the cemetery at Tanner where my Grandmother's mother, Fanny is buried.

It was so hot and humid we nearly passed out. But, it was a time of remembering my own recent past and of hearing more about the relatives long gone.

Many of the gravestones in the cemeteries were from the eighteen hundreds. It was interesting to think of all the time that has passed. It seems as a long time in one way. Yet, in another way, only yesterday.

It would be good to make time for establishing good relationships with family members and bonding activities with them to leave them good memories. That is something that one must work at and pay attention to.

Take time to stop and meditate on important things. Life can be consumed on all the unimportant activities before we realize what has happened.