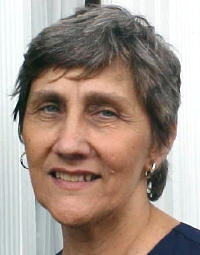 By Ann Richards
heartpaths@yahoo.com

The Stuff of Life
By Ann Richards

I awake. Birds are singing.
Happy little critters.

I lie there listening to them.
I must get up.

I arise. I stumble to the coffee pot.
Where are my glasses?

Settled down with coffee.
My Bible lies on the table.

Let me focus. I sip my coffee.
Okay. Glasses. Bible.

Read. It's about Love.
Love? Do I need to know about Love?

Yup! You need to know about Love.
I'M so excited! I want to tell you about Love.

Love is patient. Love is kind. Love is not proud.

Love does not misbehave. Love is not easily provoked, Love thinks no evil.

Love rejoices in Truth. Love bears all things, hopes all things, endures all things.

Love never fails.

I lay down my Bible. Another sip of coffee.
God speaks to me. My heart wells up.

I cry a little. I tell God I love Him too.
Because of Jesus, I can call Him Daddy.

I sit in God's lap. I revel in His love.
I think about my Brother, Jesus.

Noises come from the bathroom. I drift back into the present.
The dog barks. Cars are taking people to work.

The telephone rings. I fall off Daddy's lap.
I hit the floor. I pick myself up.

It all hits me. The stuff of life.
All day long it goes on. One thing after another.

Finally! I fold up on the sofa. My body hurts.
My soul aches. I am mad. I am used up.

Where did You go today, God?
I thought You would help me act right.

I was right here with you all day long.
I will never leave you or forsake you, never.

But, I failed God. I didn't love anybody.
Tonight, I hate everybody. How can you stay with me?

Tomorrow, read about faith.
Go to sleep now, love. I will be here all night.