Calhoun County Red Devils wrestled Saturday in Ritchie County at the Ritchie County Quad. The four teams participating were Ritchie, Greenbriar West, Independence and Calhoun.
Calhoun defeated each team and won the Quad. Although the competition was limited to only four teams the day was filled with exciting and competitive matches.
It was a great day for fans and rewarding day for our Calhoun wrestlers. Congratulations Red Devils, You Make Us Proud.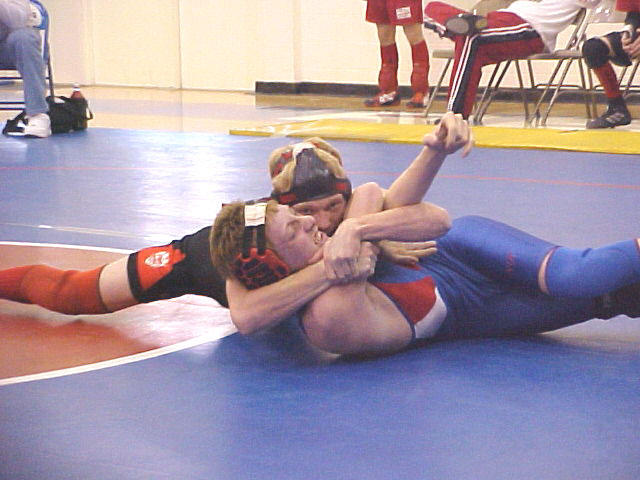 Gary Wager pins Independence opponent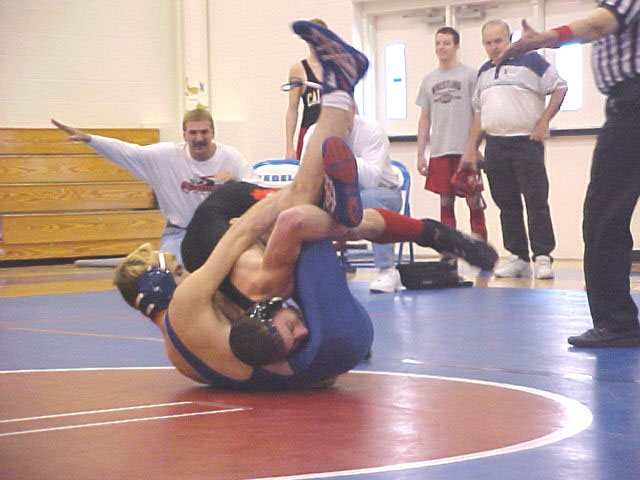 Coach Stump points the way to victory for Jeff Morris against Independence opponent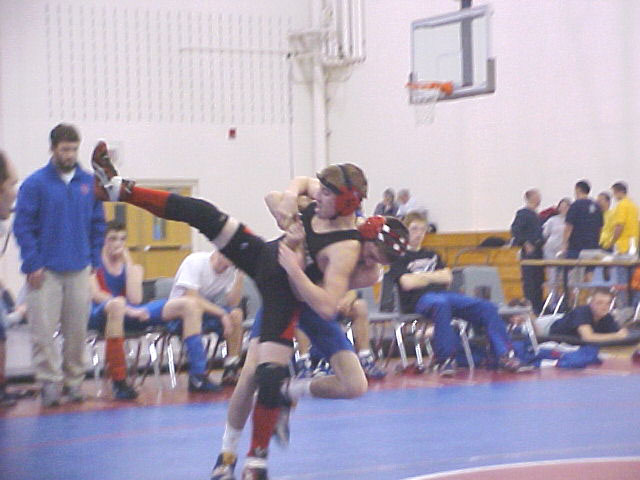 Bryan Gungle struggles for an escape against Independence opponent in a fast moving competitive match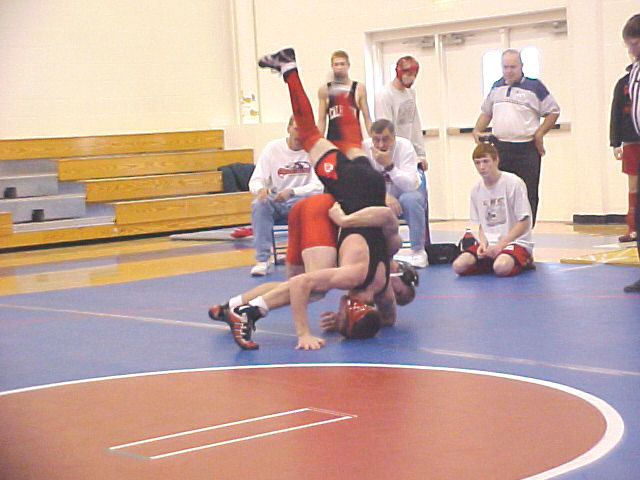 Eric Metz intimidates opponent by demonstrating he can wrestle while standing on his head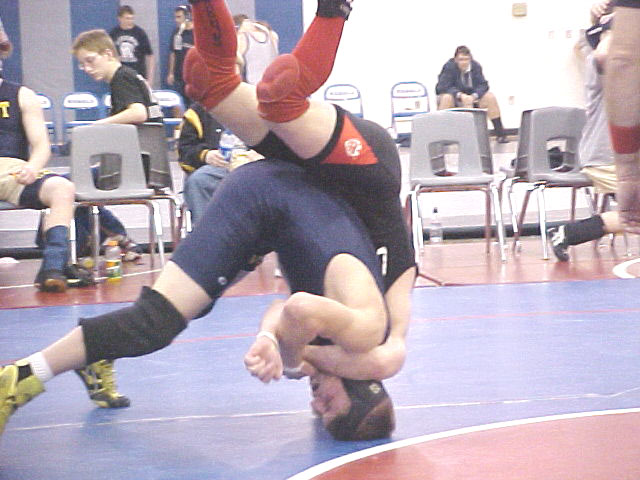 Not to be out done by Eric Metz teammate Ray Burge demonstrates he to can wrestle while standing on his head as well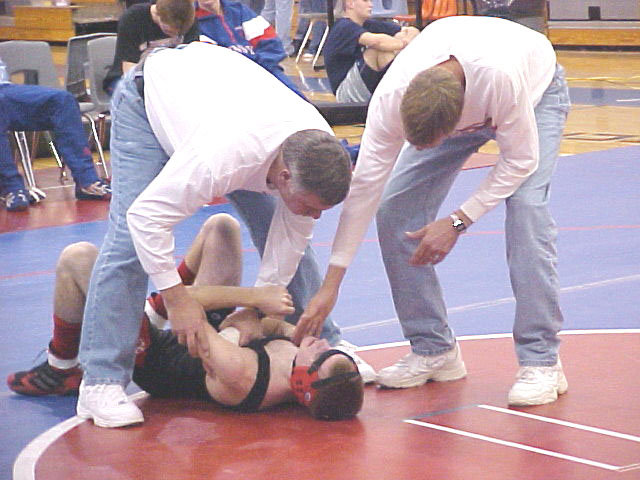 Jared Brewer suffers painful injury but goes on to win the match by pin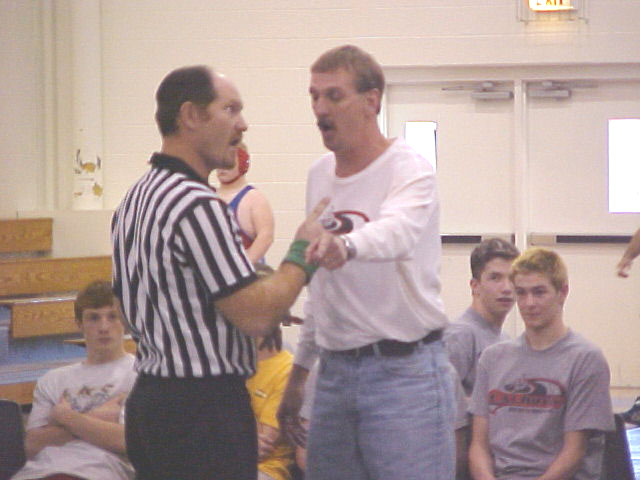 Coach Stump has a serious conversation with a ref regarding one of many questionable calls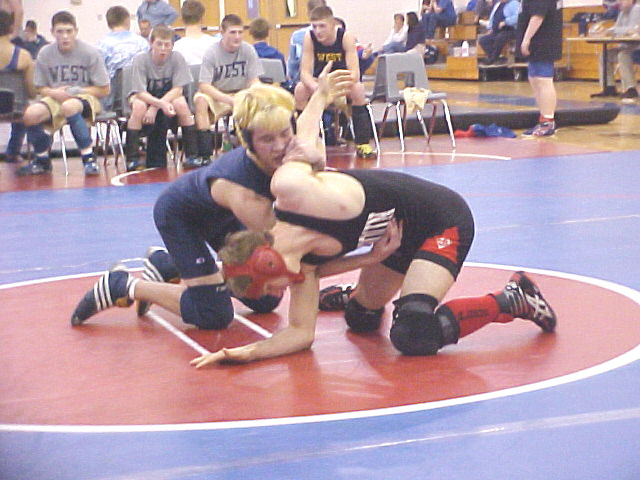 In a very tough match against Greenbriar West Dereck Metz fights for position eventually defeating his opponent by points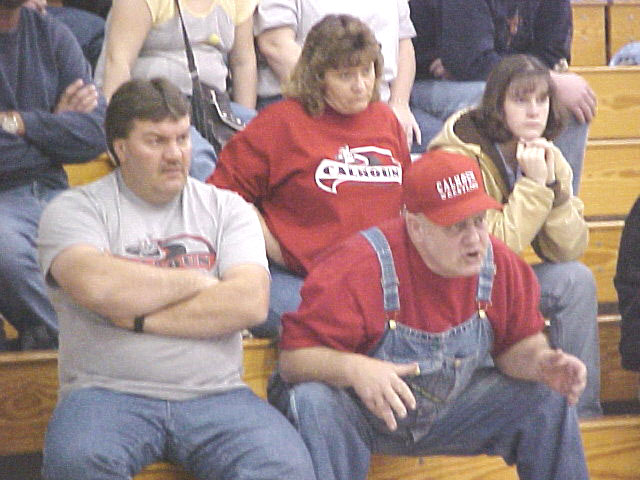 No Calhoun wrestler wrestles alone when grandpa Ashley is in the stands. Although physically in the stands his spirit is on the mat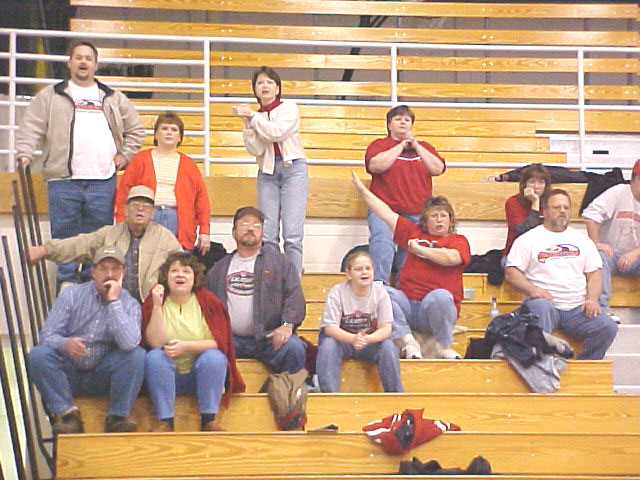 And now we know why mothers do not coach wrestling. Wrestlers would not know weather to pray, cheer or dance when on the mat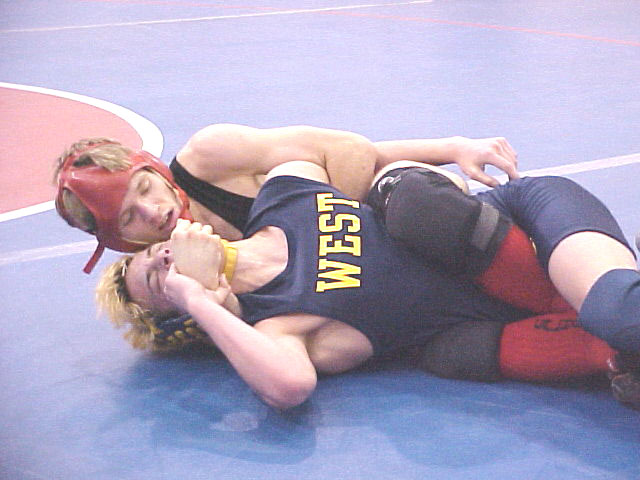 Dereck Metz defeats Greenbriar West opponent