Submitted by Rick Brewer

Calhoun County High School held its Annual Wrestling Invitational this past Saturday, January 19. Unfortunately dangerous weather conditions forced eight of the thirteen schools scheduled to participate in Saturday's event to cancel.

With only five schools present the Invitational was reduced to a team dual tournament. The competition proceeded as scheduled, much to my pleasure and that of the wrestlers.

Though team scores were tallied no individual or team trophies were awarded. Due to the cancellations the event was forced to continue with less than half of the teams scheduled to participate.

It was decided that the Calhoun Invitational would be rescheduled for February 9, 2002.

The teams that managed to negotiate the poor road conditions and participate in Saturday's competition were Greenbriar West, Ritchie County, Meadowbridge, Woodrow Wilson and Calhoun County. As always our boys did exceptionally well.

Calhoun defeated the opposing teams by a wide margin of points. Those attending Saturday's event were privileged to watch an inspiring young wrestler from Washington D.C., compete against our West Virginia boys. Renaldo Rosemond is a senior at Woodrow Wilson High School. Renaldo started wrestling as a sophomore. What makes Renaldo stand out among other wrestlers is that Renaldo is blind. Renaldo's ambition to wrestle would not be stifled by what others may interpret as an overwhelming handicap.

I spoke with Renaldo and several of his teammates only to learn that not only does Renaldo wrestle but he roller blades as well. Other activities include swimming and snow skiing. Tsedal Ashby, the team scorekeeper told me that Renaldo will even do back flips off the diving board. Renaldo wrestled four times this past Saturday, winning two of his four matches by pen. His record for the year is six wins and nine losses. After graduation Renaldo hopes to attend the University of Connecticut to study computers. I somehow believe Renaldo's hopes will become a reality. Good luck to you Renaldo, you are certainly an example of courage and determination.

Woodrow Wilson High School is the only public school in D.C. that has a wrestling team. There are thirteen public schools with wrestling teams. Woodrow Wilson often travels to compete. This D.C. team, coached by Ed Coss travels to Calhoun County each year to compete at our Invitational.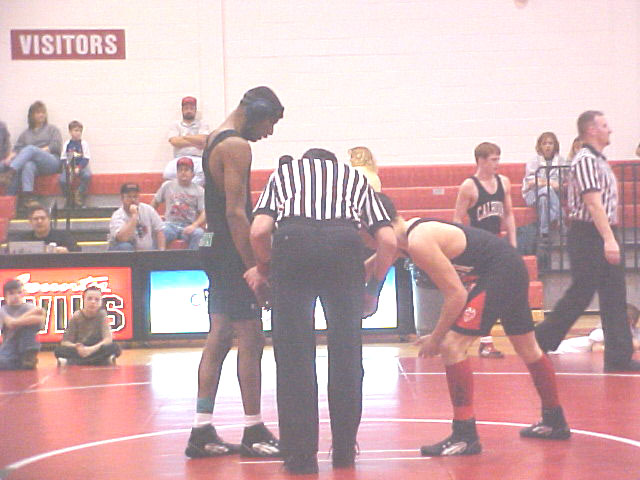 Calhoun's Jeff Morris shakes with Woodrow Wilson's
Renaldo Rosemond as they prepare to wrestle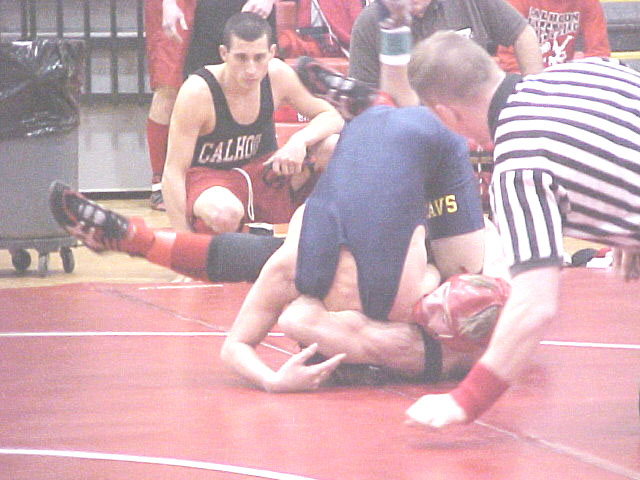 Derrick Metz rolls his opponent into the cradle position for the pen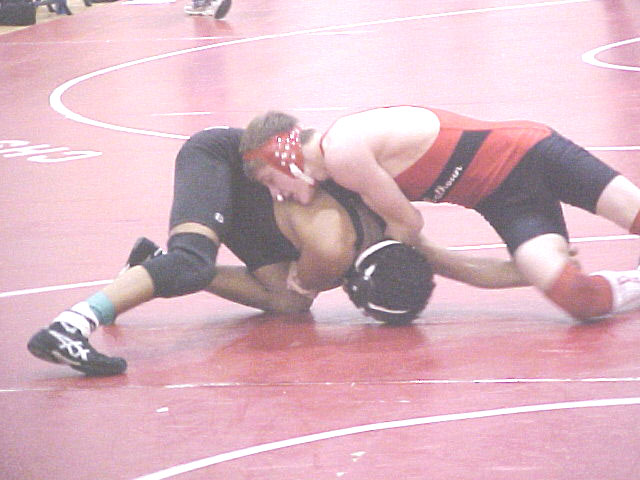 Justin Price fights for position against a Woodrow Wilson opponent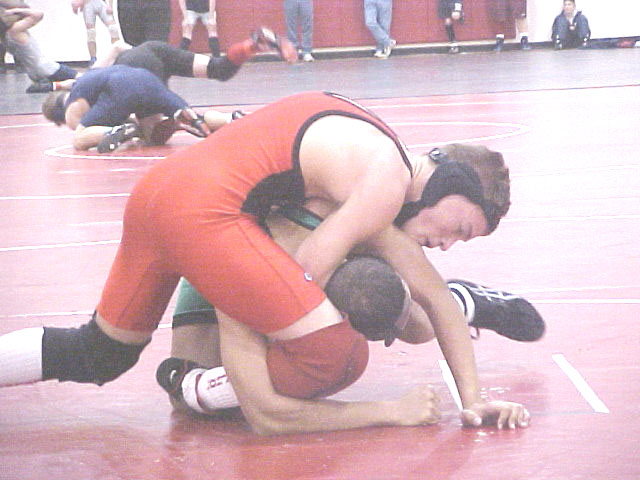 Dustin Nichols positions opponent to lock on the cradle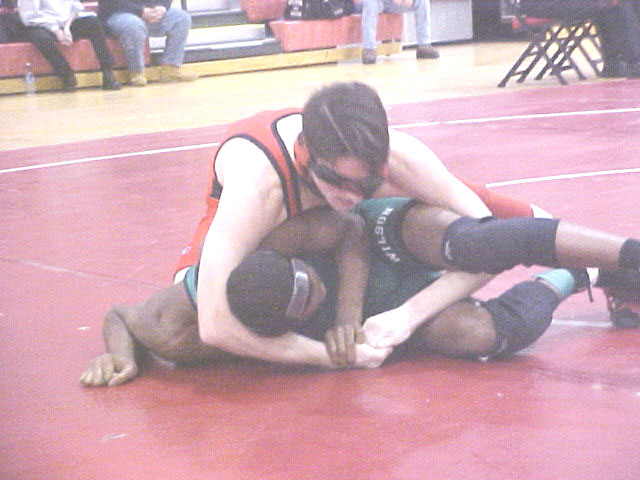 Chris Boone prepares to roll Woodrow Wilson
opponent using the cradle for the pen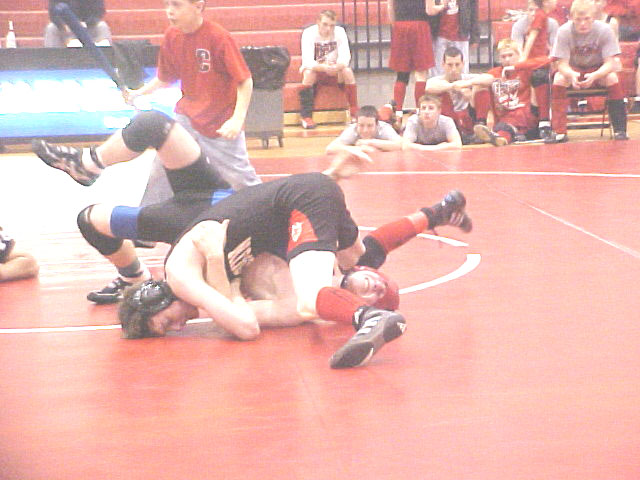 Justin Ashly raps opponent up for the pen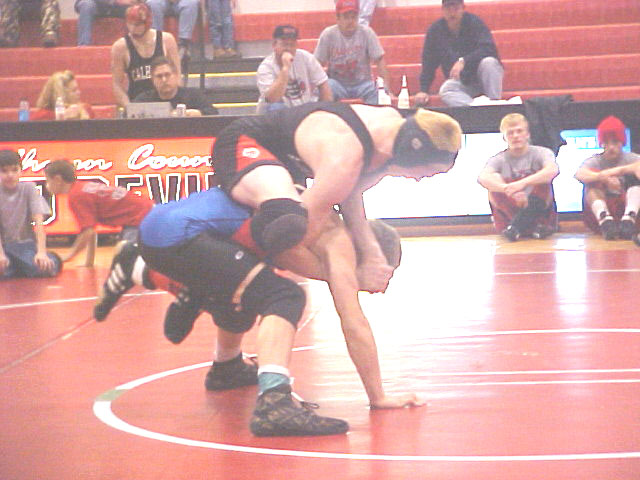 Calhoun's Damon Merola fights to control his opponent
as he attempts to gain a point with an escape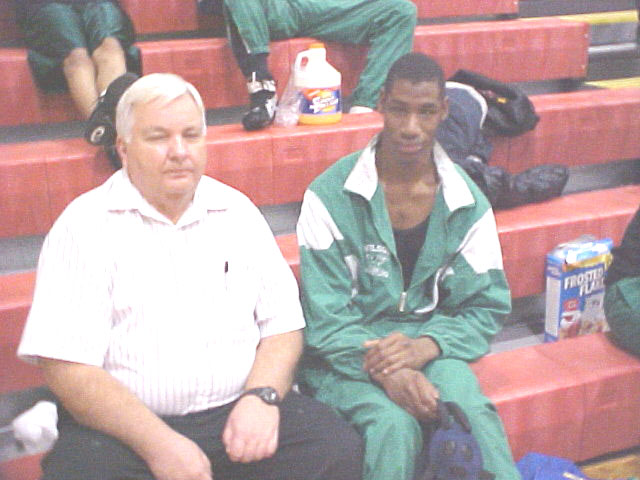 Boozie Wolverton chats with Woodrow Wilson's Renaldo Rosemond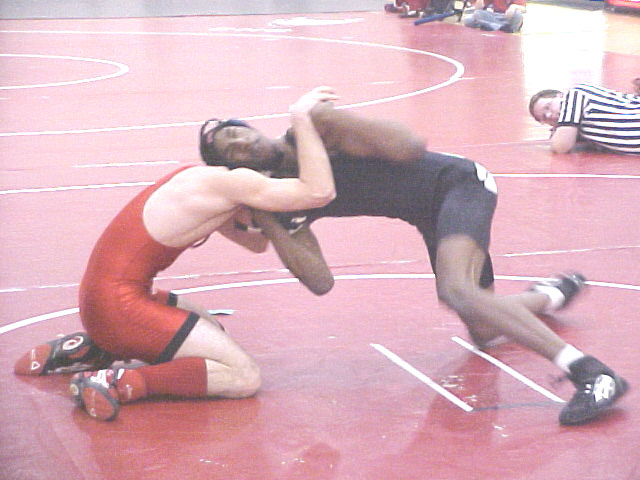 Woodrow Wilson's Renaldo Rosemond fights to control his Calhoun opponent and eventually goes on to win the match with a pen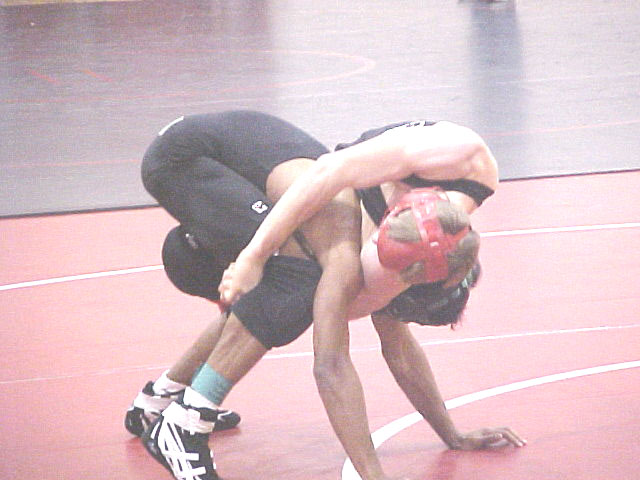 Derrick Metz executes what is known as a spladle on his opponent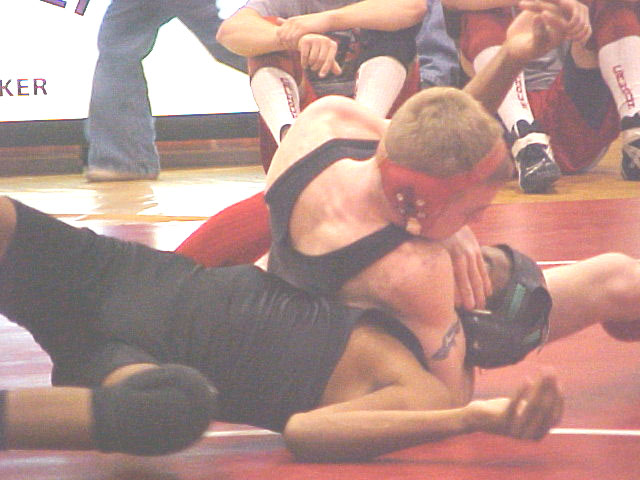 Jared Brewer pens Woodrow Wilson's Reggie Snowden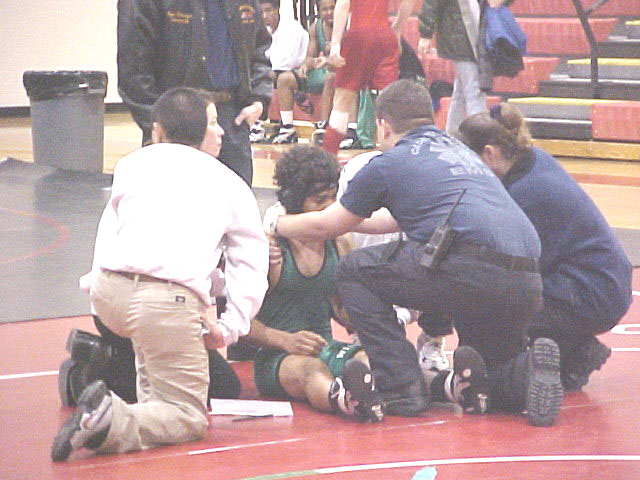 Paramedics attend to injured wrestler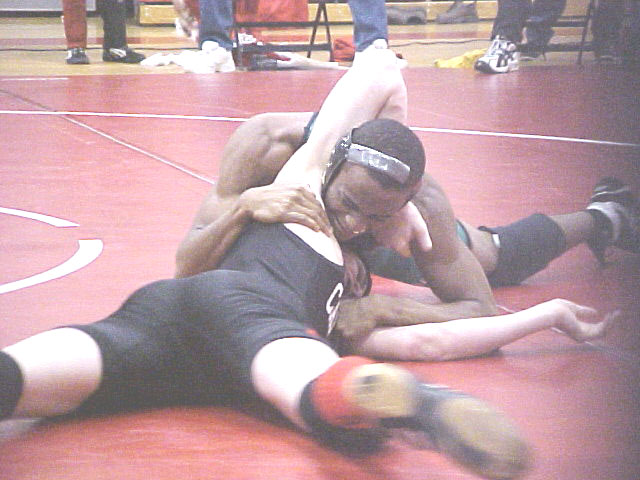 Woodrow Wilson's Bryan Lofton struggles
to turn Calhoun's Damon Merola to his back