Story and photos submitted by Rick Brewer

The Calhoun wrestling team participated in the Cameron Invitational on January 5. The Red Devils swept the tournament and beat the 2 nd place team by 80 points. First place finishers were, 103 lb- Bryan Gungle, 112 lb- Justin Ashley, 125 lb- Chris Morris, 130 lb- Derek Metz, 140 lb- Jeff Morris, 171 lb- Ray Burge, 275 lb- Charlie Gibson. Eric Metz had a second place finish at 145 lb class. Third place finishers were, 119 lb- Jared Brewer, and 135 lb- Gary Wager. Joey Moore had a fourth place finish at 160 lb class.

The Cameron Dragons have won the Cameron Invitational since 1988. Their streak stopped this year when the Red Devils participated. The ten teams at the tournament were Berkeley Springs, Calhoun, Cameron, Clay Batelle, Grafton, Hundred, Linsly, Magnolia, South Harrison, and Tyler.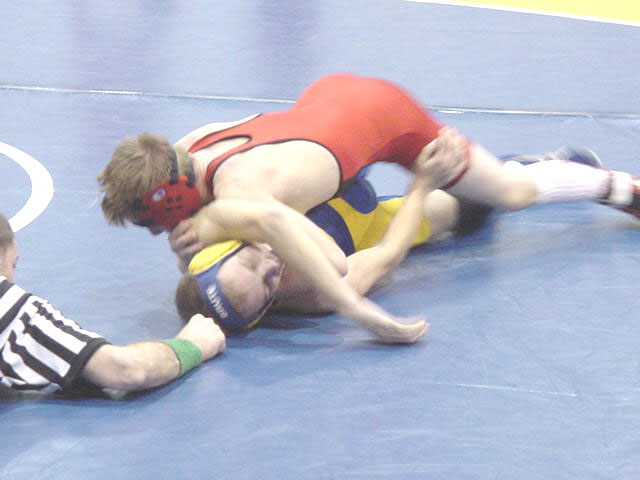 Bryan Gungle pins another opponent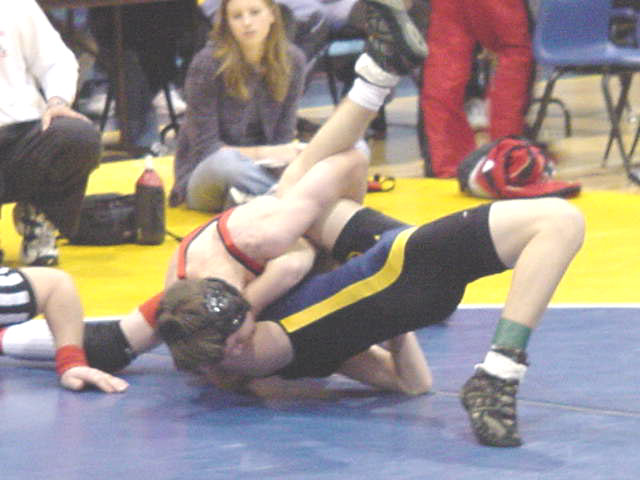 Justin Ashley cradles his opponent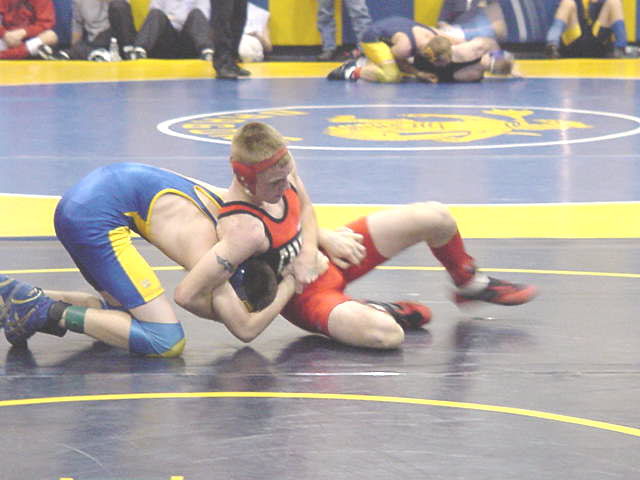 Jared Brewer working for control of his opponent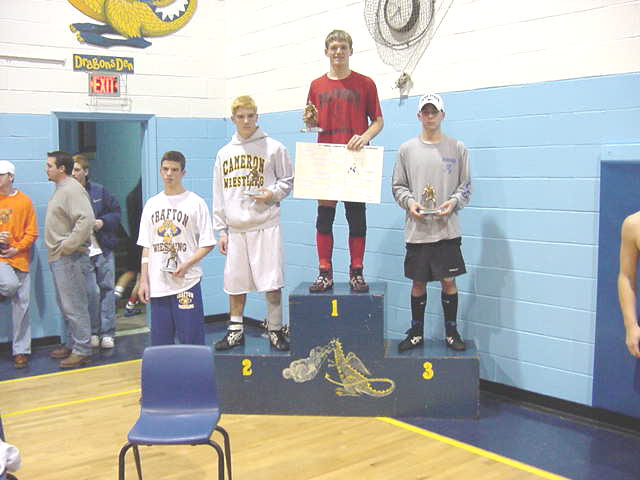 Derek Metz receives his first place trophy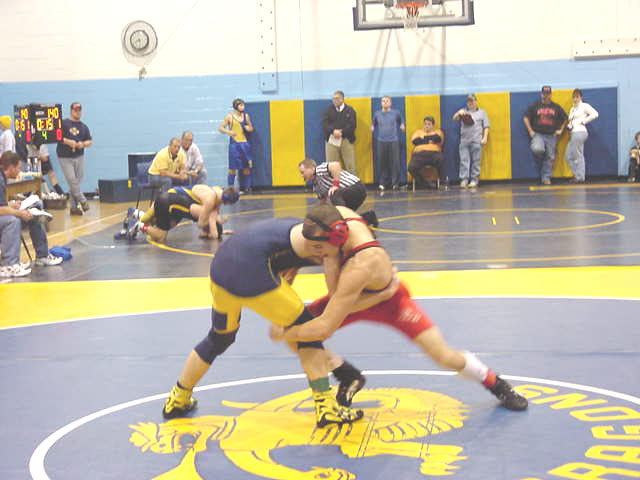 Jeff Morris shoots in on his opponent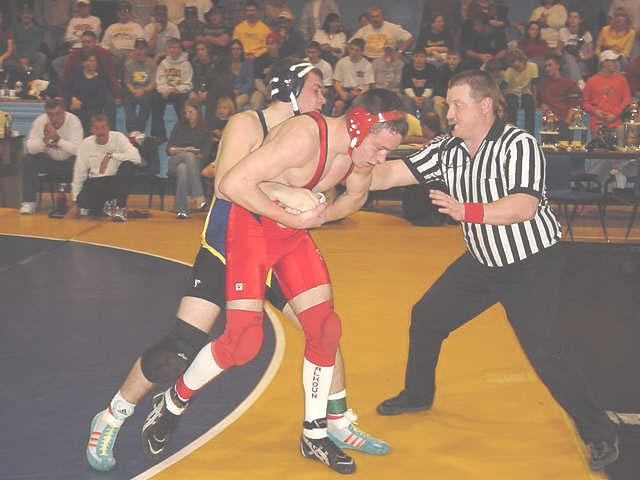 Eric Metz tries to score an escape against his opponent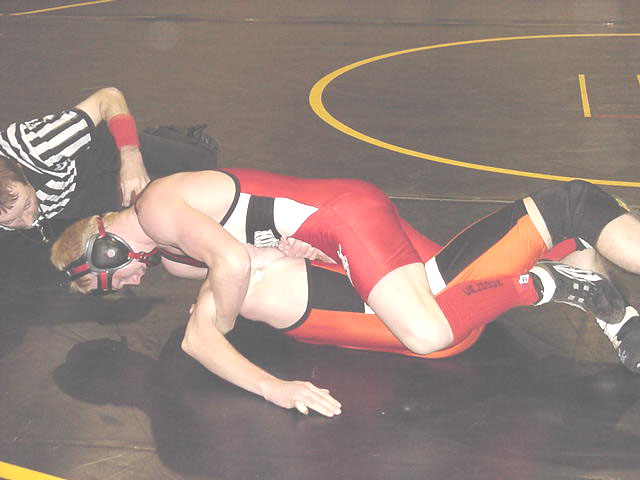 Gary Wager stretches his opponent our for another pin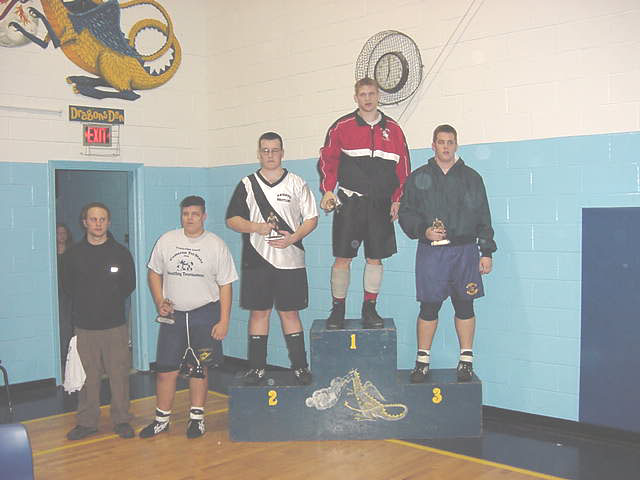 Charlie Gibson receives his first place trophy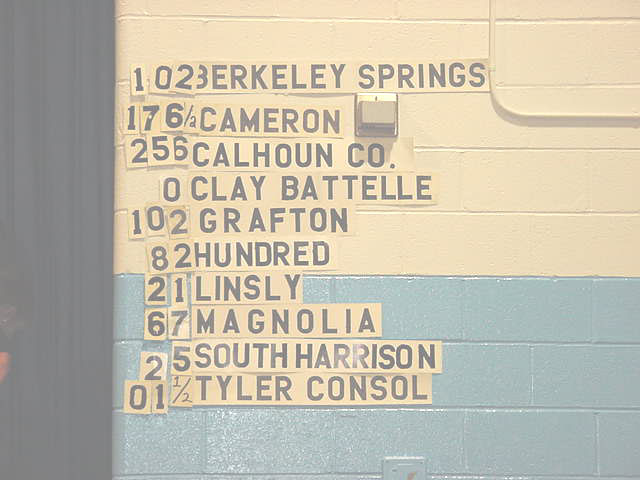 Team Scores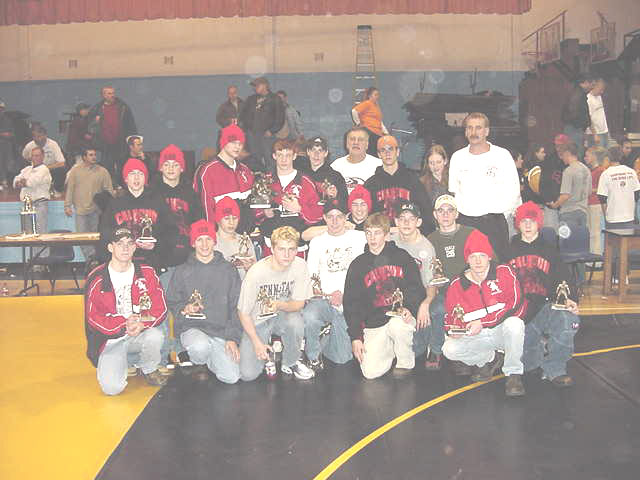 Calhoun Wrestlers receiving their first place trophy