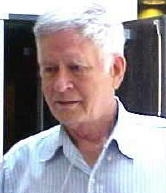 By Jack Cawthon
BBQRun@Verizon.net

2009

I keep a copy of Jim Comstock's Best of Hillbilly around, a collection of his columns from his West Virginia Hillbilly, and often when the bleak winter chills set in I pick it up and read a few pages. A few pages generally turn into the whole book through once again, and each time it seems like the first reading. I know a lot of you, providing there are a lot of you, are wondering "Jim who…?"

Such is fleeting fame. In my notion, Jim Comstock is the best writer this state has produced. His misfortune for lacking such fame, if such be it, was that he was a newspaper writer, and as we all know, newspapers are here today and wrap the garbage tomorrow. Or they did until "electronic journalism" came along, and now you have to keep the garbage in the computer.

When you read Comstock you read good literature, and that was stuff I majored in, sort of, in college to the sadness of Professor Espy Miller of Glenville State fame who passed away a few months ago.

I don't think I had any part in causing his passing as he had reached his 90s, which proves that one can recover even after the most troubling emotional turmoil.

Alas, I could never get enthused, despite Miller's encouragement, with Herman Melville's Moby Dick, the story of a great white whale. I always thought of it as a great big white fish story only, but Miller had more or less an obsession with the symbolism.

I wasn't into Melville's aqua culture which more or less implied to Miller that I was culturally lacking, much like a fish out of water.

However, one of my favorite writers was L. T. Anderson, long-time Charleston Gazette city editor and columnist who in later years joined the Daily Mail as a columnist. My introductory F from Miller, and looking back I wholeheartedly deserved it, was in American literature.

Instead of showing my knowledge with accepted writers, such as Melville, I insisted in quoting L. T. Anderson in my essays, a writer who had not yet, as far as Miller was concerned, gained classical status.

The jolt at report time alerted me in my young, but not so humble days, that the world was not yet to my making and to get along one had to go along, especially if I ever hoped to obtain a college diploma.

Goodness knows I had skirted around all the math requirements I could and about all that was left was English, Journalism and Speech, with its fine drama department.

So, I began giving back to Miller what I had learned was his favorite writers and from then on I became an A and B student with sometimes raves penned on my test papers. That is until the final parting of the ways.

I had escaped the academic world by the skin of my teeth and headed to the fearful real world outside, but I did one dastardly deed, which I am not proud of today but blame on the folly of youth, which sadly no longer can shoulder any blame for me.

I was writing my weekly column for the Glenville Pathfinder, which I had written with a good deal of pride and conceit through my college years with occasional joyful notices from Comstock and Anderson. I had some regular readers such as Dr. Max Ward who taught biology.

I avoided his classes like the plague, another reason to end up in English-Journalism, as one had to work really hard for Ward's approval.

However, he was somewhat of a frustrated journalist, having once edited the college newspaper, and we would sometimes have long chats about writing, which was far more rewarding for me than taking his dreaded classes.

After I had breezed past the reach of Dr. Miller I cut loose with a column poking fun at his cherished writer, Herman Melville. I don't remember it all now, but it dealt with a caretaker of a "great big white fish" that was held captive in the Little Kanawha River.

I was told by a witness that Miller came into the library where the Pathfinder was displayed along with other noted publications, picked the paper up, found a table and began to read, looking steamier by the moment. He suddenly slammed the paper down and stormed out of the library.

In later years I learned to appreciate some of the traits of a good teacher and what he or she wishes to instill in a student, and I came to recognize Espy Miller as one of those who had made Glenville State prominent in education.

When I saw him years afterwards he always treated me cordially, probably knowing all too well what years can do for maturity. Alas again, probably not enough in my case.

But back to Jim Comstock afterward.

He is gone now, as is L. T. Anderson. Anderson never produced a book as far as I know, although I wish I had one now in which to reread many of his columns.

I did have the misfortune to be over-headed by a former hot-shot Gazette reporter who was brought into the Institution where I was impaled to head up "University relations," buzz words for "spread the good words like fertilizer but don't let it smell as badly" who was always intending to produce a book of Anderson's writings.

He was certainly no John the Baptist in my view and far from worthy of washing the feet of one far greater than he such as Anderson. (I didn't fare too well in his department either.)

In Jim Comstock's day it was a pleasure to visit Richwood and drop in on the helter-skelter of his shop. I knew Comstock pretty well personally, but had met Anderson only a couple of times.

Their personalities were entirely different and their writing style was also like night and day. I tried copying both of them and ended up a confused amalgam of both, proving that other than the offspring of horses and mules can be sterile. (Please don't make the jump to the jawbone mentioned in the Good Book.)

I miss Comstock and the Richwood that once was, as it is rather a dreary places to visit today with most of the town's businesses closed down. He never seemed to have the recognition in his home town that he had achieved both statewide and nationally.

There is a small bridge in town named for him and his Past 80 party and Ramp Festival are still traditions and the University of Hard Knocks still knocks around, but there is no prominent mention on the town's welcome sign. A jock of long ago has that honor.

But Jim Comstock did leave some of his best writings behind in the Best of Hillbilly first produced as a hardback and later in paperback under the well-recognized imprint of Pocket Books.

There is still one old-timer going strong from back in those glorious days of yesteryear, and that is Jim Haught, editor of the Charleston Gazette. He now has a book out with a collection of some of his best columns over his many years with that newspaper.

I remember Haught's early days and his Gazette "Reporter Goes to Church" columns. I don't know whether this was a devilish assignment that Anderson imposed upon him or whether Haught had a hankering to write them. But he later used some of his experiences to write by far the most knowing and respectful accounts of the state's snake handler religion.

His collection of columns includes the noted Kanawha County school book controversy, the crash of a plane at Kanawha Airport carrying 12 tons of marijuana and the carnival atmosphere that resulted from hillside weed scavengers, the Barron capers and Arch Moore misfortunes. All in all there are 27 columns from the past.

Haught has had a distinguished writing career, winning 19 national news-writing awards and is author of 8 books and 60 national magazine articles. You can get his book, Fascinating West Virginia, by sending $18 total to Charleston Gazette Books, 1001 Virginia St. E, Charleston, WV 25301.

At my request for him to sign, he inscribed "for Jack Cawthon, fellow journalist," which proves that even the best objective newsman can write creative fiction as the need arises.

Many writers don't receive deserved recognition until after they are long dead. That gives me one more last chance, as the country song details, to get mine.