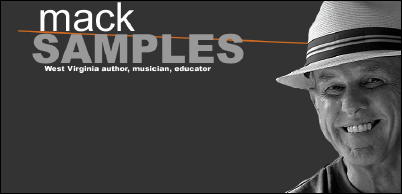 The Hur Herald is proud to be publishing columns by well-known writer and musician Mack Samples, a native of Clay County and the author of seven books.
His column, "Rural Free Delivery" begins today on the Herald.
Mack was presented with the Vandalia Award in 2003, the state's highest award for the preservation of traditional life in West Virginia.
Samples was a former contributor to the well-remembered West Virginia Hillbilly.
Raised at Corton, West Virginia, a rural community located near the Kanawha-Clay county lines, he and his wife Thelma now live on a farm at Duck.
His book "Doodle Bug Doodle Bug, Your House is on Fire" is in a second printing.
Mack continues a busy schedule with the Samples Brothers Band, touring the festival circuit.
Their CDs have been sold around the county as representative of Appalachian music.